Quartix investment in fleet business paying off in first half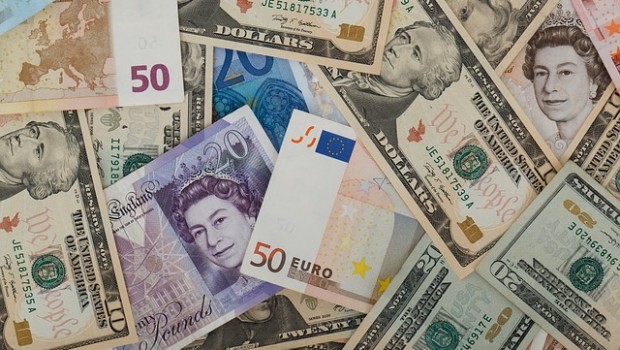 Subscription-based vehicle tracking company Quartix Holdings updated the market on its trading on Wednesday, reporting that it was expecting to report revenue, adjusted EBITDA and free cash flow for its first half of approximately £12.6m, £3.5m and £3.0m, respectively.
The AIM-traded firm said that had been delivered alongside a continuation of the increase in investment in sales and marketing activity, which began during the last financial period.
As a result, management expectations for the full year were that revenue would now be at least £25m, and that adjusted EBITDA and free cash flow would at least meet market expectations for the year.
Its interim results for the six-month period ending 30 June were expected to be released on 24 July.
Looking at its fleet, Quartix said its increased investment had driven strong growth in the core fleet business, with total new installations approximately 45% ahead of the same period last year, and the board reporting "excellent progress" in each of its existing markets of the UK, France, and the US.
Fleet revenue for the period was expected to have grown by £1m to just over £10m.
"The fleet subscription base is expected to reach 137,000 vehicles by the end of the first half, and the value of the base - which is an indicator of future revenues - has also shown accelerated growth," the board said in its statement.
Initial results from the company's marketing initiatives in Poland and Spain had been encouraging, the board said, with approximately 40 new clients won in each market.
A Spanish-language version of the US website went live in May, as the firm said it believed that SME businesses in the Hispanic community represented a "significant" market opportunity.
A website for Ireland was also launched, and further regional developments were underway.
In each case, Quartix said those developments had been backed by sales recruitment in the UK and initial marketing investments.
"As consistently communicated since July 2016, the company has continued to reduce its involvement in lower-margin insurance tracking operations, in order to focus on growth in its fleet telematics business.
"As a result, revenue from insurance telematics will have declined by approximately £1.3m in the first half.
"Insurance telematics now represents just 20% of revenue and significantly less than that as a percentage of margin contribution."
On the product development front, Quartix said that earlier this month it achieved full carrier-level and PTCRB compliance in the US for its 4G telematics system.
That new product was expected to begin installations in the third quarter.
In line with the firm's accounting policies, all investment in development, marketing, new tracking systems and system installation was fully expensed during the period.
"We are delighted with the expansion of our fleet subscription base in the first half," said Quartix chief executive officer Andy Walters.
"We significantly increased investment in customer acquisition and achieved a substantial improvement in growth, and are now confident of at least meeting expectations for revenue, profit and cashflow for the year.
"We are well positioned for future growth in our fleet business and continue to review the opportunities to invest in this further."