President Energy upbeat on latest drill results from Rio Negro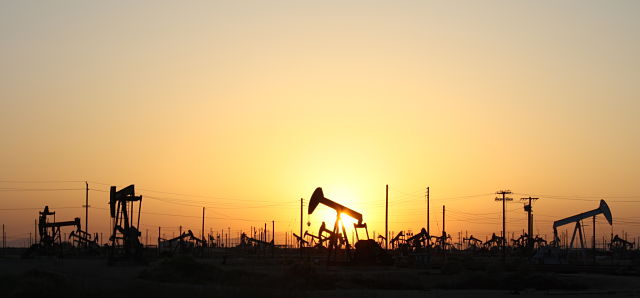 Upstream oil and gas company President Energy updated the market on its concessions in Argentina's Rio Negro province on Friday, with positive updates from both primary and secondary targets.
The AIM-traded firm holds 90% of the concessions and was the operator, with EDHIPSA holding the remaining 10%.
At well PFE 1001, President said it had now been successfully completed and tested.
Both the secondary - Pre Cuyo - and primary - Punta Rosada - targets successfully produced oil, and as with the predecessor well - PFO 1001- the secondary target was isolated to be kept in reserve to produce at a later date.
The Punta Rosada, having tested at the rate of approximately 400 barrels of oil per day (bopd) with nearly nil water and "good" downhole pressure, would be on line by 10 December with a similar level of initial production expected.
President's board said the rate of flow was "substantially ahead" of its initial expectations, which were for 200 bopd, and would provide pay back on the well within 12 months on the basis of current oil prices and expected decline rates.
At well PFO 1005 - the last of the current three-well sequence - drilling was said to be proceeding as planned, and was currently drilling at 2,000 metres with a target depth of 2,700 metres.
President said a further update on progress would be made later in the month, and it maintained its pre-drill guidance of 200 bopd for the target production there.
Finally, on the financial front, the company said the final part of the deferred consideration payable to the Rio Negro province of $1.8m had now been paid, meaning the full acquisition cost of the PF/EV concessions had been discharged.
The deferred consideration paid by President during 2018 was $7m - all paid from the company's own funds.
"We are pleasantly surprised at the initial flow results from PFE 1001, a well delivered on time and budget, and are now focused on the third well in the series alongside initial work on our newly acquired Rio Negro Concessions," said President Energy chairman and group chief executive officer Peter Levine.
"President's stringent focus on general and administrative expenditure, operational expenditure, margins and cash flow as a dollar-based business in Argentina means that it is in a strong position to benefit from increased production whilst providing downside protection against any oil price volatility or inflation."