Polar Capital reports solid first half performance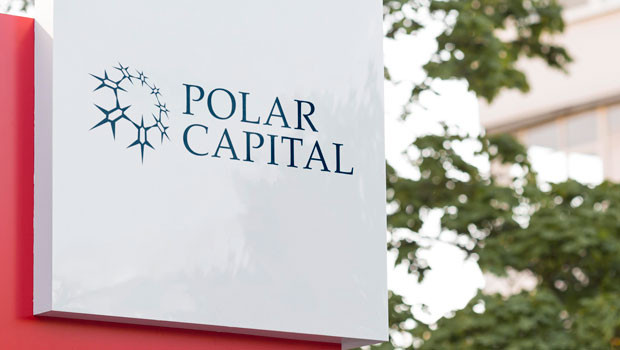 Polar Capital reported assets under management of £23.4bn at the end of its first half on Monday, up from £20.9bn at the end of the 2021 financial year.
The AIM-traded firm said its core operating profit totalled £36.3m for the six months ended 30 September, rising from £22m a year earlier, while pre-tax profit improved to £31.7m from £27m.
Basic earnings per share came in at 26.5p, up from 23.4p, and adjusted diluted total earnings per share rose to 28.1p from 22.1p year-on-year.
The board declared an interim dividend per ordinary share of 14p, up from the 9p distribution per share for the first half of the 2021 financial year/
Polar Capital said its shareholders' funds stood at £146.8m, up from £114.4m a year ago, including cash and investments of £140.5m, which was ahead from £111.3m.
"This time last year, Polar Capital established a new head of sustainability role and put in place separate sustainability and diversity committees to increase focus on these areas, in investment and for the group," said chief executive officer Gavin Rochussen.
"Six of Polar Capital's funds have been classified as Article 8 under the European Union's SFDR regulations, and there is a pipeline of funds aiming to reclassify as Article 8.
"The recently-launched Smart Energy and Smart Mobility funds are classified as Article 9 funds."
Rochussen said there was much greater concern about the impact of climate change, which would result in growing demand for greener technologies, with the investment landscape set to be shaped by the conversations and outcomes from the recent COP26 climate summit in Glasgow.
"The launch of the Polar Capital Smart Energy and Smart Mobility Funds in September were well-received, with early flows and demonstrable appetite from potential investors in these funds.
"Our diverse and differentiated range of sector, thematic and regional fund strategies and our performance led culture where 74%, 93% and 99% of our assets under management is in the top two quartiles against peers over three years, five years and since inception respectively together with significant remaining capacity provides confidence that momentum will continue."
At 1126 GMT, shares in Polar Capital Holdings were up 1.11% at 829.06p.