Physiomics receives 'Connect' funding award from NIHR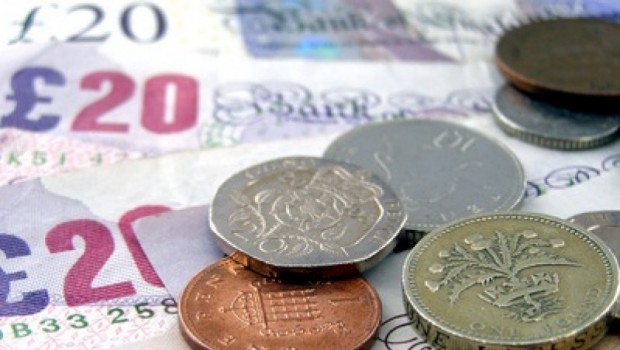 Oncology consulting company Physiomics has received a 'Connect' award from the National Institute for Health Research's (NIHR) 'Invention for Innovation' (i4i) programme, for the continued development of its tool for use in the personalised treatment of cancer.
The AIM-traded firm said the title of the award project is 'Further development of and evidence generation for a precision dosing tool for optimising chemotherapy dosing in advanced prostate cancer'.
It said the award, which was funded by the UK Department of Health and Social Care, would provide 100% reimbursement of project costs of up to £0.15m over an expected 12-month period, starting in April, with no matched funding required from Physiomics.
The project would build on its work to date in developing its personalised oncology tool, that had been funded mainly through Innovate UK grants in 2017 and 2018.
It said that in particular, the 2018 Innovate UK grant enabled the firm to develop a demonstrator version of a decision support tool, to help clinicians treating late-stage prostate cancer to optimise the dosing of docetaxel - a commonly used chemotherapy.
Physiomics said the i4i award funding would enable it to undertake an observational trial that would be run by the Portsmouth Technology Trials Unit (PTTU), which is a collaboration between Portsmouth Hospitals NHS Trust and the University of Portsmouth, specialising in clinical trials in new healthcare technologies.
The trial would not directly involve the use of the tool itself, but would focus on collecting key patient data that would enable Physiomics to further explore and validate the value of the tool, as well as begin to build a case for possible future regulatory approval of the tool.
It added that the funding would also be used to better understand the intellectual property, trademark and copyright landscape relating to software of such a nature, and to fund the time it had spent in analysing the trial data.
The company said it was still assessing opportunities for further grant funding and, while there was no guarantee of further funding from the i4i programme, it still noted that i4i Connect awards aimed to help SMEs get to a point where they could apply for further funding - in particular for an i4i Product Development Award.
As it highlighted in our annual report, the company had also been in discussions with a number of companies in the personalised oncology space over potential collaboration.
Physiomics said those discussions remained at an early stage, adding that it would keep shareholders updated on any developments, as and when appropriate.
The company said it was also continuing to explore the possibility of seeking regulatory approval of its tool as a medical device in Europe and beyond, as well as to consider other cancer types and drugs where the tool could be applicable.
"We're very pleased to have been selected for this important award, especially in light of the level of competition," said chief executive officer Dr Jim Millen.
"According to public i4i committee minutes, it received 126 first round applications, of which 11 have been selected for funding after a robust scrutiny from a multidisciplinary committee, including members of the public.
"We believe this award provides further evidence of the broad support that our focus on personalisation of cancer treatment appears to be generating and we look forward to continuing to move the technology forwards, to the point where it can be used to support real-world decision making."
At 0914 GMT, shares in Physiomics were up 11.63% at 2.4p.