Phoenix takes $2m short-term loan as it finalises copper bonds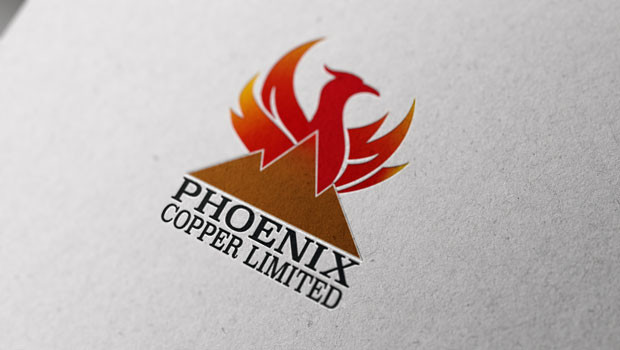 US-focussed explorer and producer Phoenix Copper said in an update on Friday that it was finalising discussions with a number of parties to place up to $80m of corporate copper bonds, as it first announced on 8 June.
The AIM-traded firm said the copper bonds, recognising current market conditions, would have a coupon payable on the higher of a copper price coupon, or an interest rate coupon.
It said the copper price coupon would be a minimum of 8.5% per annum at a $3.60 per pound or lower average monthly closing copper price during the relevant coupon period.
The interest rate coupon, meanwhile, would be the average monthly closing Federal discount rate plus 5%, with a minimum of 8.5% and a maximum of 20% per annum.
If the copper price increased by 10 US cents per pound or more, the coupon would increase by 0.15% per annum.
However, the issue was not underwritten, and the final terms agreed with investors could differ, the board cautioned.
Additionally, Phoenix said it had entered into a short-term $2m loan facility with Riverfort Global Opportunities PCC to strengthen its dollar operational working capital ahead of the 2023 exploration season, pending the completion of the bonds.
The loan had an initial three-month term, and would pay a fixed 4% coupon.
Phoenix said it could extend the facility for a further nine months at interest of 1% per month, adding that the lender would be entitled to convert any outstanding amount into Phoenix shares at a price equal to a 10% discount to the lowest volume-weighted average price in the 10 days before conversion.
The company said it would also issue two million warrants over ordinary shares, exercisable at 42p and valid for three years, to the lender.
Phoenix said it was maintaining sufficient sterling working capital to cover corporate overheads "well into" 2024.
"These are exciting times for the company, both at a corporate and an operational level," said chief executive officer Ryan McDermott.
"We are also looking forward to the upcoming 2023 exploration season, a primary focus of which will be a 60-hole drilling programme at our Navarre Creek gold zone, which forms part of our expanded area of interest beyond the original Empire Mine claim blocks, as well as further drilling within those claim blocks themselves."
Phoenix Copper said its audit for the year ended 31 December was progressing, adding that it expected to publish its 2022 annual report and accounts by the end of April.
It would then call its 2023 annual general meeting in May.
At 1552 GMT, shares in Phoenix Copper were down 21.66% at 20.76p.
Reporting by Josh White for Sharecast.com.