Phoenix Copper pleased with results of Empire test work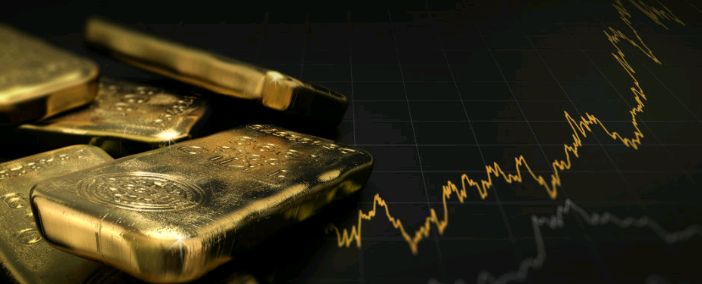 Phoenix Copper announced the results of the initial metallurgical test work for the recovery of precious metals occurring in the Empire Mine deposit on Monday, reporting that tests performed on samples from the open pit using non-toxic ammonium thiosulfate reagent resulted in high gold recoveries of 97.8% and 97.7%, and silver recoveries of 69.8% and 78.2%, respectively
The AIM-traded firm said ammonium thiosulfate (ATS) reagent consumption was comparable to sodium cyanide in back-to-back bench scale tests.
Phoenix said the development presented the opportunity to bring forward precious metals production, as there would no longer be the requirement to permit a cyanide operation.
A pilot scale test plant was now being prepared at the laboratory in Salt Lake City, before the start of small-scale pilot testing at Empire.
Phoenix also said a reverse circulation drill rig had been mobilised for extensional drilling of the gold and silver zones at Empire, with the intent of adding additional gold and silver to the open pit resource.
The diamond drilling programme at the Red Star silver-lead deposit was also "well underway", the board said.
"As part of the ongoing work programme at the Empire Mine open pit, a 400-pound metallurgical sample with a head-grade of 12.8 grams of gold per ton was collected from surficial outcrops near a known channel sample location that assayed 36 grams of gold per ton, and submitted for precious metal recovery testing at AuRIC Laboratories in Salt Lake City, Utah," explained chief executive officer Ryan McDermott.
"AuRIC was instructed to test non-cyanide leaching reagents to determine how precious metal recoveries would compare to sodium cyanide.
"I am pleased to announce that the initial test results show that the non-cyanide reagent ammonium thiosulfate performed equally as well as sodium cyanide in both precious metal recovery and reagent consumption."
McDermott said multiple lab and bench-scale tests were performed on -80 mesh samples, with the larger volume bench scale tests recovering more than 97% gold and more than 67% silver after four hours of leaching, with ATS consumption of approximately 4%.
"In May this year, we published an updated resource for the Empire Mine, which included a 56% increase in gold ounces and a 13% increase in silver ounces from the previous May 2019 resource estimate.
"We had anticipated that the precious metal ounces associated with the Empire oxide-copper would be processed using cyanide leach at sometime after the primary copper leaching due mostly to the time frame necessary for permitting a sodium cyanide operation.
"That may very well have changed with the receipt of these latest metallurgical results."
The use of ATS, which McDermott said was "much less industrially utilised" in the US, but was praised for its "non-toxic, environmental friendly, and low cost" compared to sodium cyanide, would allow the company to time the processing of the Empire precious metals in parallel with the base metals, given that it did not need to enter into a lengthy permitting process for the cyanide operation.
"This would present a clear advantage in a market with rising gold and silver prices, and bring forward the timing of precious metal production which will make the project far more robust economically.
"The testing and use of sodium cyanide alternatives is consistent with our ESG philosophies and we will continue to work toward the most environmentally responsible practices possible."
At 1611 BST, shares in Phoenix Copper were up 8.62% at 28.24p.