Pebble Beach flags forecast-beating set of results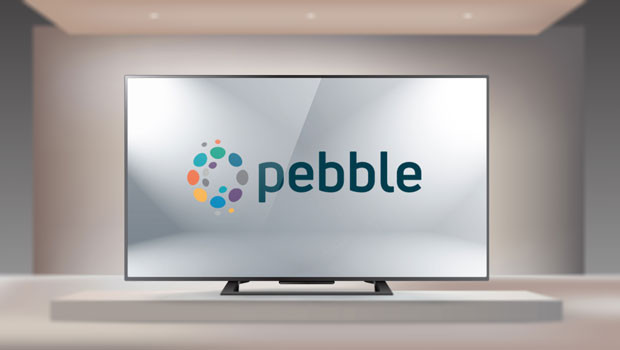 Broadcast and streaming software company Pebble Beach Systems said in a trading update on Tuesday that it was anticipating 2021 results ahead of market expectations, with revenue set to rise 26% year-on-year to £10.6m, and adjusted EBITDA ahead 19% at £3.2m.
The AIM-traded firm said orders received in the 12 months ended 31 December were up 75% at £13.7m, which included two large orders worth £1.5m in aggregate, which were delayed from 2020 as a result of the impact of Covid-19 and some delayed service contract renewals from 2020.
Excluding those, underlying order growth was about 17%, with the second half being 14% higher than the first.
The company said the improvement in orders received in the second half ensured that the group had "good revenue momentum" into 2022.
During the latter six months of 2021, the business became a remote working organisation, and while that caused some additional short-term costs, other cost savings around restrictions imposed as a result of the pandemic had enabled the group to maintain an adjusted EBITDA margin above 30%.
With a strong end to the year, Pebble Beach said it delivered "excellent" operating cash generation during the financial year, helping to reduce net debt further to £5.9m at year-end, from £7.7m a year prior.
Management said it expected the net debt reduction trend to continue into 2022.
The group said it had performed "strongly" through the Covid-19 pandemic, despite "understandable" delays in the investment decisions of its customers.
It said its pipeline remained strong, as it expected to build on the "trusted market position" it had established.
The board said the firm would seek to continue to increase its investment in technology through the development of new products and solutions, to support broadcasters in their transition from traditional broadcast infrastructure to more flexible internet protocol (IP)-based technologies.
Pebble Beach's directors said they remained "confident" about the group's future.
"The board is delighted to see this excellent performance from Pebble for 2021," said non-executive chairman John Varney.
"The results are a validation of the group's new remote working model and of the efforts by management to mitigate delays in the hardware supply chain due to chip shortages, ensuring a particularly strong final quarter."
Varney said the board would now continue to seek ways to accelerate the required investment in new technology solutions.
"These are needed to allow us to access untapped geographic territories with innovative products that suit customer needs in those markets."
At 1132 GMT, shares in Pebble Beach Systems Group were up 6.3% at 12.49p.