Patisserie Holdings gets £20m cash injection from chairman, raises £15m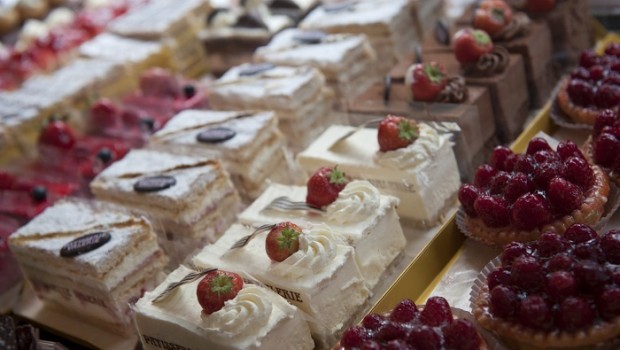 Patisserie Holdings said on Friday that chairman Luke Johnson will provide the company with loans of £20m while it raises another £15m through a heavily-discounted equity placing, as it battles to stay afloat after discovering a multimillion pound black hole in its accounts.
The company, which warned investors earlier in the week of "accounting irregularities" and possible fraud, said it has net debt of around £9.8m, as opposed to net cash of £28.8m, as stated in its interim results in May.
"Historical statements on the cash position of the company were mis-stated and subject to fraudulent activity and accounting irregularities as set out in the announcement of the company on 10 October 2018. This activity and the irregularities are, in the directors' view, also likely to have affected the historical financial statements of the company."
The group, which owns Patisserie Valerie, Druckers Vienna Patisserie and Baker and Spice, said that based on current run rate information, revenue and earnings before interest, taxes, depreciation and amortisation before exceptional one-off costs for the year to 30 September 2019 could be around £120m and £12m, respectively. However, this is based on "the limited work performed to date" and cannot be verified until further work has been carried out including the re-audit of its financial statements and the preparation of the 30 September 2018 year-end audit.
Patisserie - whose suspended finance chief Chris Marsh was arrested on Thursday and later bailed - emphasised that investigations into its financial irregularities are still at a "very preliminary" stage and will be subject to a more comprehensive review in the coming months.
"At this stage, the directors cannot predict the outcome of those investigations with any degree of certainty. Any further findings of financial irregularity within the group could result in yet further material losses for the company, its shareholders and wider stakeholders."
In light of all this, the company confirmed after market close that it had raised approximately £15.7m before expenses by placing 31.45m new ordinary shares at 50p each - a big discount to the last closing price of 429.50p. The shares will begin trading on 18 October.
For more immediate liquidity, however, it has agreed to a new three-year £10m loan agreement with Johnson, who owns 37% of the company. He will also provide a further bridging loan facility of up to £10m.
"The net proceeds of the placing and funds advanced pursuant to the loan and the bridging loan will primarily be used to fund the group's immediate outstanding liabilities, including amounts owed to HM Revenue & Customs, trade creditors, general working capital purposes and committed capital expenditure.
"The company expects the group's principal lenders to enter into standstill agreements with the group and to agree not to take action to enforce the recovery of their outstanding indebtedness for a period of 12 months."
Patisserie Holdings suspended finance director Chris Marsh earlier in the week after it discovered "significant, potentially fraudulent" accounting irregularities.