Pantheon reports 'very encouraging' analysis from Talitha A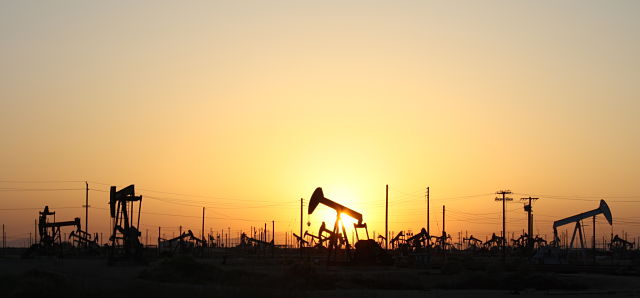 Alaska-focussed oil and gas exploration company Pantheon Resources updated the market on the 'Talitha A' well on the state's North Slope on Monday, reporting "very encouraging" preliminary analysis.
The AIM-traded firm had previously said that the well reached its target depth at 10,452 feet, and encountered oil in multiple formations.
It said recent third party analysis of the electric logs and other data upgraded the number of significant oil bearing zones from four to five, with the addition of a "highly prospective" zone within the Slope Fan system.
Preliminary analysis for all of the zones, including the Kuparuk Formation, Lower Basin Floor Fan, Upper Basin Floor Fan, Slope Fan and the Shelf Margin Deltaic, were said by the board to be "very encouraging".
The company said it intended on testing each of the zones either within the current drilling season, time permitting, or suspend the well and return to test any untested zones next season.
Four of the oil zones were secured behind pipe, and could be tested "at any time" during a drilling season.
Current operations were focussed on the deepest zone, being the Kuparuk Formation.
"Although the testing of the Kuparuk has encountered technical problems and therefore delays, we have confirmed oil discoveries in multiple formations that appear better than expected," said chief executive officer Jay Cheatham.
"The team is very excited about what has been discovered.
"We now have five separate formations to test which all have multi hundred million barrel potential."
Cheatham said the company had decided to focus on the Kuparuk Formation because of the reservoir quality encountered, and potential size of the resource.
"The results to date and the potential economic value as discussed earlier, being 350 million to 500 million barrels of recoverable oil at an estimated net present value with a 10% discount of over $10 per barrel at today's oil price, represents a huge potentially multi billion dollar prize that we can test over coming weeks."
Jay Cheatham cautioned that testing was "critical" to establish the commercial viability of the oil that appeared present in the Talitha structure, adding that it was essential the company undertook the process thoroughly, particularly in the Kuparuk Formation.
"As we stated in our last release, the time delays don't impact the potential of the well, rather, our ability to test all zones as effectively as we would like before the end of the drilling season.
"Having any untested zones behind pipe knowing we can return at a later date without damage to the oil bearing formations is comforting."
At 1516 GMT, shares in Pantheon Resources were down 12.37% at 32.6p.