Pantheon acquires 66,000 acres on Alaska's North Slope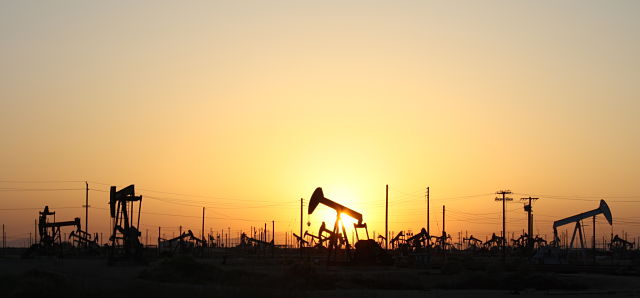 Oil and gas exploration company Pantheon Resources announced the acquisition of a 100% interest in around 66,000 acres in Alaska's North Slope areawide lease sale.
The AIM-traded firm said the new leases were "strategically positioned" in two areas contiguous to its current acreage on its northwestern, western, and eastern boundaries.
It said its acreage now totalled approximately 160,000 contiguous acres.
Pantheon said it had a "competitive advantage" in bidding for the acreage, given it owned more than 600,000 acres of proprietary 3D seismic covering the entire area, which was not available to any third parties.
The lease additions were a direct result of detailed technical work the company had completed with its consultants at eSeis over the past year, including comprehensive geophysical evaluation of the area.
Its management said it believed the new acreage offered "significant potential" for the company.
Pantheon's winning bids averaged $49.43 per acre, with the company reporting that when the leases were officially awarded by the State of Alaska, estimated in six to 12 months, they would come with a 10-year initial term, an annual rental of $10 per acre, and a royalty rate of either 12.5% on 41 leases or 16.67% on five leases.
The company said it bid a cumulative amount of $3.27m, and was required to deposit 20% of that at the time of the lease sale.
It said the remainder of the bonus bids would be due when the leases were issued, following title work by the state.
The addition of the contiguous acreage west , northwest and east of the firm's Talitha Unit increased its control of the Talitha play, the board explained, and also increased its control over the Theta West project, which was emerging as a "project of great potential" for the company.
"Acquiring these leases was a very successful outcome for Pantheon," said technical director Bob Rosenthal.
"Our team has spent close to a decade working this acreage, enhanced recently with advanced geophysical evaluation which was only available to Pantheon because of its proprietary 3D seismic over that area.
"The downdip SMD is also significant for the company, adding resource potential and value."
Rosenthal said the geological plays identified by Pantheon were stratigraphic Brookian & Kuparuk targets, based on known oil in three wells.
"We are particularly excited that we have substantially extended our acreage position in our new Brookian play called Theta West.
"Our understanding of the Theta West project has advanced considerably over the past 12 months and is emerging into a project of outstanding potential."
At 1256 GMT, shares in Pantheon Resources were up 2.91% at 45.08p.