OptiBiotix operating losses narrow as revenue surges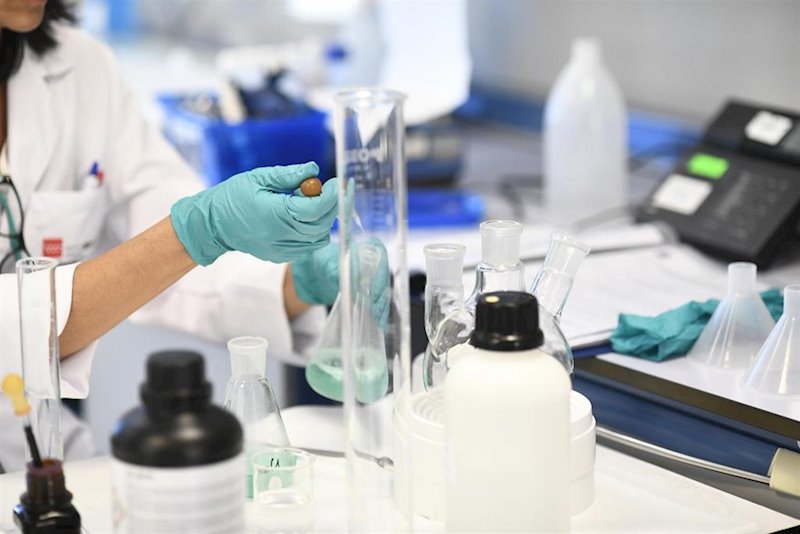 Life sciences company OptiBiotix Health reported a 104% improvement in its full-year revenue on Thursday, to £1.52m.
The AIM-traded firm said gross profit was 124% higher in the year ended 31 December, at £0.88m, as increased sales volumes enabled it to renegotiate contract terms with commercial partners, and increase margins.
Other administrative costs were down 27% over the prior year, at £1.62m.
The company said its functional fibres and probiotic divisions achieved profitability at the EBITDA level, after losses in the prior 13 months.
A "substantial increase" in the value of its holding in SkinBioTherapeutics was also noted during the year, with an investment of about £0.7min 2016 for a 51% pre-IPO holding, delivering an asset now worth around £25m as of June.
Its operating loss narrowed 49% to £1.11m, with the increase in the value of the SkinBioTherapeutics holding during the year resulting in a group net profit of £5.8m, from a net loss of £2.37m in 2019.
Total cash on the balance sheet at the year-end increased 90% to £0.86m, and post-period end, the company sold £0.9m worth of SkinBiotherapeutics shares in March.
"This has been a pivotal year for OptiBiotix with doubling sales and a large reduction in costs enabling our probiotic and functional fibre divisions to achieve profitability," said chief executive officer Stephen O'Hara.
"This is a substantive change from divisional losses of £0.47m for ProBiotix and £0.45m for the functional fibre division reported in 2019.
"This was particularly pleasing given the impact of the Covid-19 pandemic and global recession in key markets, with weight management markets experiencing a 9% decline in growth."
O'Hara added the company also benefited from an increase in the value of its holding in SkinBiotherapeutics, which he said was making "strong progress" on its path to commercialising products.
"The company is now in a position of having established the scientific, clinical and commercial viability of its first-generation products - 'LPLDL' and 'SlimBiome' - with a network of internationally recognised partners who are extending product ranges and territories providing a solid basis for future growth.
"We are also pleased to report commercial progress with our pipeline of exciting second-generation products with the industrial scale up of a range of our innovative 'SweetBiotix' products and a number of large corporates signing material transfer agreements as they develop applications containing SweetBiotix."
The firm had continued to make progress since the beginning of the current financial year, Stephen O'Hara said, with strong sales growth and larger orders as existing partners extended their product ranges and territories.
"Our focus remains on growing sales of first generation products with larger partners in key strategic markets like India, the US and China, and commercialising our pipeline of second generation products in the year ahead.
"With interest in the microbiome increasing, growing sales, increasing margins, reducing costs, and an exciting pipeline of industry disruptive second-generation products, the company is in a strong position for future growth in this exciting area of healthcare."
At 1127 BST, shares in OptiBiotix Health were down 0.75% at 47.14p.