Open Orphan confirms first volunteer dosing of needle-free Covid vaccine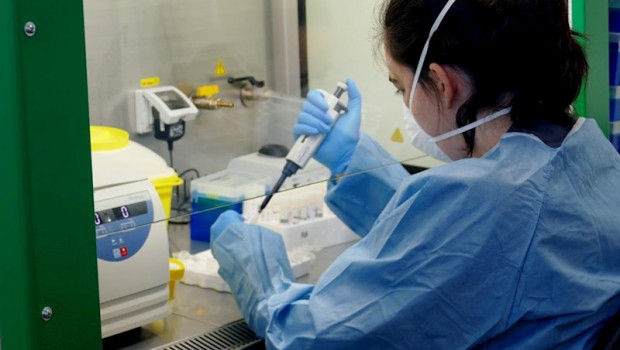 Specialist pharmaceutical services contract research organisation Open Orphan announced on Monday that the first volunteer had been dosed with the Codagenix needle-free intranasal Covid-19 vaccine, 'COVI-VAC'.
The AIM-traded firm said the phase 1 clinical trial, being conducted by its subsidiary hVIVO, was being carried out at its facility in the UK.
It described COVI-VAC as a single-dose, intranasal, live attenuated vaccine against SARS-CoV-2, the virus that causes Covid-19.
The trial was a randomised, double-blinded, placebo-controlled dose-escalation study, and would evaluate the safety and tolerability of the single-dose intranasal vaccine candidate in 48 healthy young adult volunteers at hVIVO's quarantine facility in Whitechapel, London.
It said the study would also evaluate the vaccine's ability to provoke an immune response - measuring neutralising antibodies, mucosal immunity in the airway and cellular immunity.
COVI-VAC had the potential to address several key logistical challenges to immunisation against SARS-CoV-2 at a global scale, the board explained.
As a single-dose, intranasally-delivered vaccine, COVI-VAC would not require a needle and syringe to be administered, nor ultra-low temperature freezers for storage.
COVI-VAC could be manufactured on a large scale, and supported ease-of-administration in a mass vaccination campaign.
Codagenix was expecting to report initial data from the study by mid-2021.
"We are delighted to have been chosen by the New York-based Codagenix to run this very important Covid-19 vaccine study in our quarantine clinic in London," said chairman Cathal Friel.
"This vaccine is one of the first of the next generation Covid-19 vaccines, it is a single dose, needle free, intranasal, live attenuated COVID-19 virus vaccine.
"Thus, in our opinion, because it is a live attenuated virus vaccine, COVI-VAC has the potential to give much longer-lasting cellular immunity against Covid-19 than many of the first-generation vaccines."
Friel said Codagenix sought an inpatient facility for the first in-human evaluation of COVI-VAC to allow for thorough evaluation of product safety and real-time volunteer monitoring, adding that the company's quarantine facility in East London was "one of the few facilities in the world" suitable to conduct the trial safely and successfully.
"hVIVO are providing a full-service trial as part of this contract with Codagenix and the team at FluCamp have been responsible for all aspects of trial recruitment for the study.
"hVIVO is world-recognised for its expertise in evaluation of live viruses in human volunteers and we look forward to a positive outcome."
At 1539 GMT, shares in Open Orphan were down 0.85% at 25.78p.