Open Orphan appoints Mo Khan as its new chief executive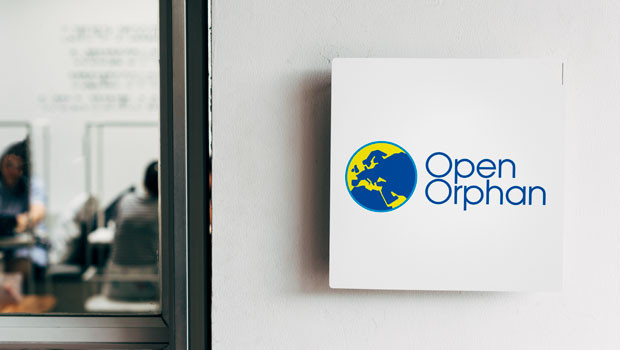 Contract research organisation Open Orphan announced the appointment of Yamin 'Mo' Khan as its chief executive officer on Thursday, with immediate effect.
The AIM-traded firm said Khan joined the board as a non-executive director in October, and had worked "closely" with the team since then.
Executive chairman Cathal Friel would continue in his role under the new management structure, the company confirmed.
The company described Khan as a "business leader" and "customer-focused contract research organisation executive" with more than 25 years of clinical research experience across operations, project management, business development and executive management functions.
He previously worked at Pharm-Olam International, a global contract research organisation, for 19 years from 2000 to 2019.
Khan worked across a variety of senior positions, including executive vice president of clinical development and global director of clinical operations.
Open Orphan said he was a "key leader" in driving the expansion and growth of the company from a small niche eastern European contract research organisation, to a "global player" with offices in all continents.
Khan later led global business development at Pharm-Olam, resulting in "significant growth" and a successful sale in 2017, delivering substantial returns to shareholders.
Prior to that, he worked at Innovex and Quintiles.
"In the few short months since he joined us, Mo has shared with us his invaluable experience and knowledge of the CRO industry to the benefit of the company," said executive chairman Cathal Friel.
"With substantial growth across the global infectious and respiratory disease market, the company has experienced a significant increase in human challenge study contract negotiations.
"The appointment of Mo as CEO adds considerable CRO experience and expertise to our contract negotiations and will allow me to focus my attention on other areas of the business to deliver shareholder value and it is my intention to remain very hands on and involved in the business as we go forward."
On 13 October, Open Orphan announced that Khan was appointed as an independent non-executive director, and that he would chair both the audit and risk and the nomination committees.
With Khan stepping into an executive role, the firm said it would look to fill the vacant independent non-executive position and associated committee positions within the next six months.
In the interim, Khan would remain on both committees, though he would step down as chair with immediate effect.
He would also step down from the remuneration committee with immediate effect.
Elaine Sullivan, as independent non-executive director, would take on the chair position for the audit and risk committee in the interim, and for the nomination committee on a full-time basis.
"I have been very impressed by the outstanding progress that Cathal, the board and the team have made in establishing Open Orphan as the world leader in human challenge trials, with repeat business from big pharma and consistent work from small to mid-sized biotechnology companies," said Mo Khan on his appointment.
"These are exciting times for Open Orphan and its subsidiaries, and I look forward to working closely with Cathal and the team as we go forward, helping to drive further growth for the company."
At 1502 GMT, shares in Open Orphan were down 5.07% at 14.24p.