Numis confident in outlook after weaker first half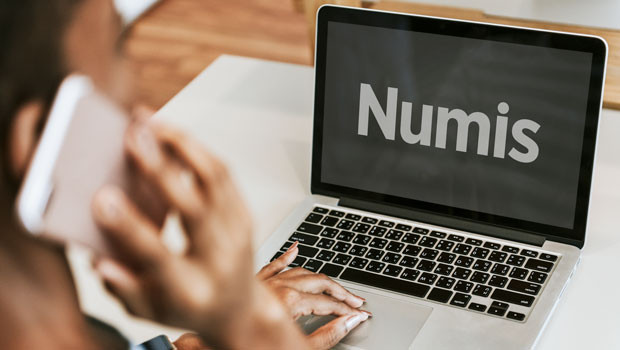 Numis reported a 39% improvement in advisory revenues in its half-year results on Friday as it worked to diversify its investment banking business, although total revenue was down 35.8% to £74.2m.
The AIM-traded stockbroker and advisor said underlying operating profit fell 63.9% year-on-year for the six months ended 31 March to £14m, while profit before tax was 65.9% lower at £13.4m.
Earnings per share shrank by 43.1% to 14.6p.
Numis reported cash of £111.5m at the end of the period, up 14.2% year-on-year, while net assets were ahead 8.9% at £190.8m.
Operationally, the company said its private markets business, Growth Capital Solutions, delivered a "resilient performance" in line with the prior year, although capital markets revenues declined 61% due to a "challenging backdrop" for equity issuance.
In the Equities business, institutional income remained "resilient", but overall revenue decreased relative to a strong comparative period as a function of lower trading gains.
The board hiked the interim dividend to 6.0p, in accordance with the upward re-based dividend pay-out it announced last year.
Numis added that its "strong" capital and liquidity position enabled the share buyback programme to be re-initiated in the first half, with market purchases expected to increase in the second.
It reported a "good start" to the second half, with a number of ongoing announced merger and acquisition mandates, as well as a "strong pipeline" of further deals.
The company's international expansion was also progressing, with its Dublin office expected to start trading in the second half, allowing access to European Union issuers and expanding access to EU-based investors.
"Capital markets activity has recovered to some extent following an exceptionally quiet three month period at the start of the year, and we have completed both private and public markets capital raisings in recent weeks," said co-chief executive officers Alex Ham and Ross Mitchinson in a joint statement.
"The equities business has continued to perform in line with the first half run-rate.
"However, investor confidence remains relatively fragile given continued inflation concerns and geo-political uncertainty and therefore the capital markets outlook remains difficult to predict."
Ham and Mitchinson said advisory activity remained "strong", with the company's merger and acquisition pipeline continuing to grow.
"We expect to complete a number of M&A transactions for corporate clients in the coming weeks and maintain the positive momentum in advisory revenues through the second half."
On the strategic progress of the business, Alex Ham and Ross Mitchinson added that five years ago, the firm identified capturing M&A fees and building a private markets business as its two strategic priorities.
"We are pleased that progress against this objective has been further demonstrated in our first half performance this year - a period that has been characterised by a slowdown in equity capital markets activity globally.
"In the first six months, our growth capital solutions and M&A products in aggregate achieved a record performance and contributed more than half of our Investment Banking revenues."
Over the coming months, Ham and Mitchinson said they looked forward to expanding the firm's European business from its new office in Dublin, subject to regulatory approvals.
"This will facilitate further geographical diversification of our revenues by leveraging both our UK capital markets track record and leading Equities platform.
"Alongside internationalisation, we also plan to recruit and develop talent across our business, maintaining a collaborative culture that has always been critical to our success."
At 1018 BST, shares in Numis Corporation were down 2.74% at 233.42p.
Reporting by Josh White at Sharecast.com.