Novacyt gets UK approval for 'genesig' Covid-19 test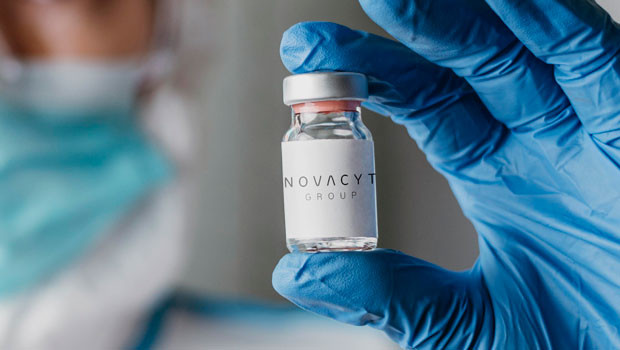 Clinical diagnostics specialist Novacyt announced on Friday thatots 'genesig' Covid-19 real-time PCR test has been approved in the UK.
The AIM-traded firm said it was its first test to be added to the Coronavirus Test Device Approvals (CTDA) register, with it now preparing to resume the sale of the product in the UK.
It launched the 'genesig' assay on 31 January 2020 as one of the world's first commercially-available tests for Covid-19.
To date, the test, which targets the ORF1ab gene, was still able to detect all known variants and mutations of the coronavirus, with more than 4.5 million sequences analysed.
As it announced on 2 November, the company had submitted 11 products for review under the CTDA to meet the original submission deadline of 1 September.
Further to the validation of its genesig test, Novacyt's 'Primerdesign PROmate' Covid-19 test remained on the temporary protocol, and was still being supplied to the NHS under the PHE National Microbiology Framework.
The company said it was awaiting updates on the eight further products submitted to the CTDA across its Covid-19 testing portfolio.
Novacyt noted that only validated products, or products on the temporary protocol, could be sold in the UK after 31 October.
On 2 November, Novacyt also said that if no further products were added to the CTDA register, the impact on full-year revenues for 2021 would be around £3m.
With the new approval on Friday, the company said the financial impact on 2021 would be "significantly lower" as the genesig test accounted for about 30% of the £3m revenue shortfall.
"I am delighted to announce that our genesig Covid-19 test has become the seventh product to be approved and added to the CTDA register," said group chief executive officer David Allmond.
"With the associated resumption of the sale of this product in the UK, we look forward to ensuring our customers continue to have access to this market leading test during the winter season."
Allmond said the genesig test was launched in late January 2020, and was recognised globally by leading public health bodies, including the US Food and Drug Administration (FDA), alongside long-term agreements with both UNICEF and the World Health Organization.
"We continue to engage with the UK Health Security Agency and look forward to further updates on our tests still under review."
At 0945 GMT, shares in Novacyt were up 12.47% at 373.4p.