Northamber confident despite swinging to first-half EBITDA loss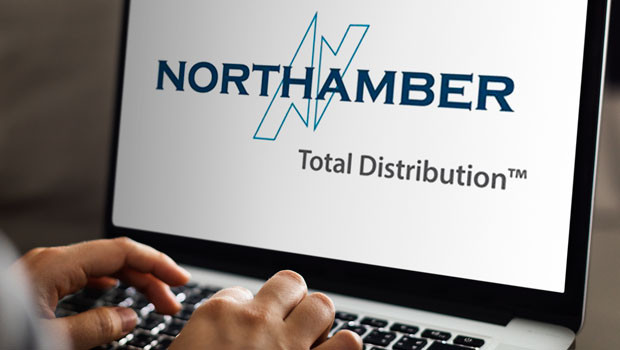 Specialist audio-visual and IT distributor Northamber reported first-half revenue growth of 4.1% year-on-year on Monday, to £33.6m, although it did swing to an EBITDA loss amid inflationary pressures.
The AIM-traded firm said that despite challenging market conditions, it was able to maintain strong gross margins, up 10-basis points at 13%, generating an increase in gross profit of £0.2m to £4.4m year-on-year for the six months ended 31 December.
It said it was focussed on evolving its product mix towards higher-margin, more technical products through Northamber and AVM, and expanded its audio-visual unit into unified communications and collaborations during the half-year, with a new partnership with Yealink.
The board said the new partnership allowed the company to access a "significant" new market for its existing reseller customers, as well as bring existing products from its audio-visual and infrastructure solutions business units to a wider market.
However, continued investment in developing its long-term strategic areas was coupled with significant inflationary pressures and foreign exchange fluctuations, resulting in an increase of 8.6% in distribution and administrative costs year-on-year to £4.64m.
Northamber said those increased costs outweighed gross margin growth, and resulted in an EBITDA loss of £0.03m, swinging from EBITDA of £0.06m a year earlier.
Despite that reduction, the company said it remained debt-free and "diligent" in managing its balance sheet, freeing up additional working capital by reducing stock levels across the group to £9.6m from £10.6m.
Cash reserves increased to £6m at the end of the period, from £4.7m on 30 June.
With net assets at £24.2m, including two unencumbered freehold properties, the group said its overall financial position remained sound.
Its board proposed an interim dividend of 0.3p per share, at a total cost of £81,695, to be paid on 25 April to shareholders on the register on 11 April.
"In keeping with prior outlooks that we shared, we remain cautiously optimistic that the investments we have made in supporting our partners will allow us to continue to drive growth of strategic business units although some of these investment returns have been hampered by the impact of inflationary issues," said chairman Colin Thompson.
"We necessarily remain cautious due to the economic uncertainty but feel strongly that our continued focus on strategic higher margin value categories provides a solid road map for the future with profitable growth opportunities and the ability to unlock long term value for shareholders."
Thompson said Northamber was also investing in new systems for warehousing and enterprise resource planning, which it believed would deliver "substantial" efficiency gains for the future.
"The strength of our balance sheet allows us to continue to do what is best for the business strategically and we continue to review organic and non-organic opportunities for growth, which meet our strict criteria and add value for our shareholders."
At 0942 BST, shares in Northamber were down 0.24% at 41.9p.
Reporting by Josh White for Sharecast.com.