Norman Broadbent carries strong trading into first half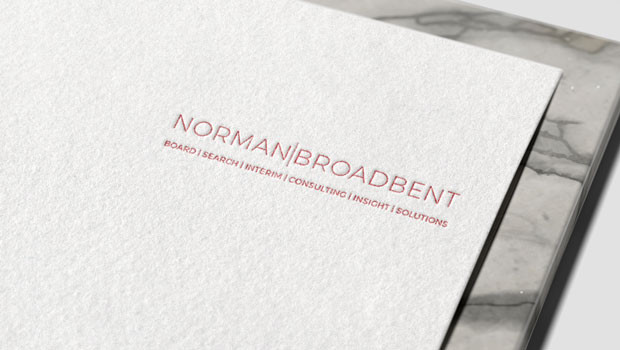 Executive search and interim management company Norman Broadbent said in a trading update on Monday that, following a "strong" fourth quarter in 2021, net fee income in the first half of 2022 increased 20% to £3.3m year-on-year, driven by growth in executive search net fee income.
The AIM-traded firm said executive search net fee income grew 29% to £2.6m for the six months ended 30 June, through culture change, increased focus on senior mandates, and improved brand positioning across its core sectors.
Interim management net fee income was "slightly down" at £0.7m, although an operational focus to grow the company's book of long-term contractors versus purely fixed-term contracts saw a "considerable increase" in contractor numbers and recurring income from those long-term contractors, providing additional second-half net fee income visibility of £0.2m.
The firm said its average new search fee value increased 30% year-on-year, while average net fee income per fee earner was ahead 40%, alongside 50% growth in the number of fee earners since the start of 2022.
Days sales outstanding (DSO) reduced to 45 days as at 30 June, compared to 66 days at the end of 2021.
New office openings were scheduled in Scotland for the second half, to leverage industrial, financial services, retail and consumer, digital and technology, and interim management practices across the UK.
The company said experienced executive search leaders had already been recruited in Scotland to drive its market expansion.
EBITDA for the first half was expected to be in the range £40k to £60k, making progress to pre-Covid earnings, but on a "reshaped" business built for growth.
The group said it would publish its unaudited interim results for the half-year ended 30 June in mid-August 2022.
"We are delighted with the progress the entire business has made and that this is quickly translating into improved financial performance whilst we continue to invest heavily in growth and business transformation," said group chief executive officer Kevin Davidson.
"It is encouraging to see that our immediate focus on re-establishing Norman Broadbent's position at the forefront of executive and board search, along with rebuilding the interim runner book, are both bearing fruit.
"We have grown our team across multiple core sectors over the past nine months, especially industrial, digital and technology, and retail and consumer."
Davidson said the firm's research and insights team had also continued to expand, and all new appointments had "established themselves quickly", adding to the "evolving culture" of the business and its future prospects.
"With continued headcount growth, new office openings scheduled for the second half, and a continued focus on higher-value search and long-term recurring interim contractor income, I am confident in the trajectory the business is now on.
"There will clearly be some macroeconomic headwinds in the coming months but with a relentless focus on quality, client satisfaction and culture we believe we can continue to build the business whilst generating sustainable profits in the years ahead."
At 0807 BST, shares in Norman Broadbent were up 2.04% at 6.25p.
Reporting by Josh White at Sharecast.com.