Next Fifteen raises £50m to part-fund Engine UK acquisition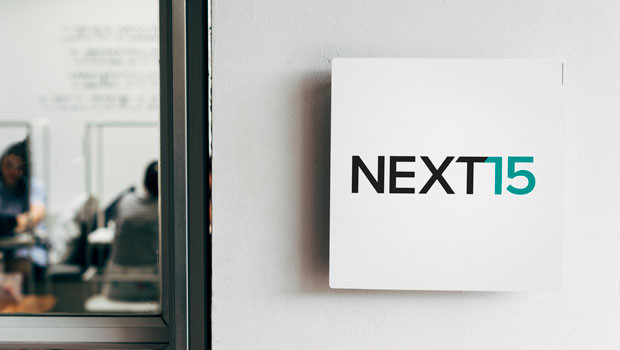 Consulting firm Next Fifteen Communications raised £50m before expenses on Thursday, to part-fund the acquisition of communications and creative business Engine UK.
The AIM-traded firm said 4,505,000 new shares were placed by Numis Securities and Berenberg, at a price of 1,110p each, raising gross proceeds of around £50m.
It said the proceeds would be used to part-fund the acquisition and associated costs of Engine Acquisition, trading as Engine UK, which it announced on Wednesday.
In the year ended 31 December, Engine UK increased its net revenue by 18% to £88.6m and generated adjusted EBITDA of £11.8m, making for an acquisition multiple of around 6.7x adjusted EBITDA.
Next Fifteen said Engine UK boasted a "high-quality" private and public sector client base, including AstraZeneca, E.ON, Sky and public sector clients including the Home Office and the Ministry of Justice
Engine UK's business was comprised of three divisions - communications, creative and transformation, with the communications division providing a "broad range" of services including corporate strategy, positioning and communications for the financial, healthcare and consumer market.
It described it as "one of the UK's leading full-service strategic communications consultancies", trading under the brand MHP Mischief, delivering above-industry growth rates and margins.
The creative division, meanwhile, provides digital brand experiences, integrated online and offline advertising and influencer marketing.
Engine's creative division was said to be a "highly regarded and award-winning digital creative agency", which the company planned to merge with its ODD creative agency to deliver a "digitally native, data-driven" operation.
Finally, it said the transformation division offered technology and digital transformation consulting, combining strategy, data and technology to deliver "meaningful change" to public and private sector organisations.
Its client base was primarily in the public sector, with "significant growth opportunity" in the private sector and scope for margin expansion.
"Acquiring this broad-based digital transformation, communications and creative business fits well with our track record and strategy of adding growth businesses which then contribute to our target of doubling the size of our business in the next three to five years," said chief executive officer Tim Dyson at the time of the company's Wednesday announcement.
"Its three businesses are home to great talent and strong client relationships and provide multiple opportunities to expand and further apply our growth consultancy services.
"We look forward to working with the management teams, staff and clients of the three businesses at Engine UK and the other industry leaders within Next Fifteen to execute our growth plan built on our model of independence, incentives and investment."
At 1349 GMT, shares in Next Fifteen Communications Group were down 1.72% at 1,140p.