Next Fifteen confident after strong first half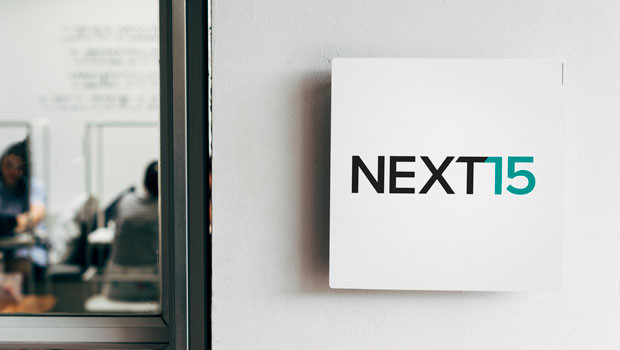 Next Fifteen Communications reported group net revenue growth of 65% in its first half on Monday, to £274m, as organic net revenue jumped 31%.
The AIM-traded firm said its adjusted profit before tax for the six months ended 31 July was up 73% to £60.7m, while adjusted diluted earnings per share increased 68% to 44.1p.
It declared an interim dividend of 4.5p per share, up 25% on the first-half distribution it made last year.
Operationally, Next Fifteen reported "significant" new client assignments including Morrisons, VMware and Verizon, as well as the March acquisition of Engine Acquisition, which had now been successfully integrated into the group.
In May, the firm launched a recommended offer for M&C Saatchi, valuing the business at about £306m.
Looking ahead, the board said the group's strong trading in its first half had continued into its third quarter, adding that while it was mindful of the current macroeconomic and political backdrop, it remained confident on its outlook.
The board noted that 53% of the group's revenues were from the US market, with a further 7% of revenues coming from clients that bill in dollars.
The relative strength of its US businesses provided directors with a "high level of confidence" in Next Fifteen's trading performance for the rest of the year and beyond, with the firm confident of delivering adjusted profit before tax for the year at least in line with management expectations, as revised upwards following its annual general meeting statement in June.
Next Fifteen said the "significant" Mach49 contract win early in the year, and recently-announced new client wins such as Morrisons for Shopper Media Group, also gave it confidence for further growth in the next financial year.
The board said the company's strong balance sheet provided "scope for further investments", both in the businesses and in mergers and acquisitions to accelerate its longer-term growth.
"This has been a fantastic first half performance with all four pillars of our business having shown double-digit organic revenue growth," said chief executive officer Tim Dyson.
"Our US operations have shown exceptional growth with the region now representing 53% of our total net revenues.
"We have also benefited from the positive contribution from recent acquisitions including Engine, which has been successfully integrated into our group."
Dyson said acquisitions had always been a core component of Next Fifteen's growth strategy, noting that in May it announced its offer for M&C Saatchi, where it saw a "very strong rationale" for combining "two highly-complementary businesses" and creating "significant value" for both sets of shareholders.
"This opportunity is just as compelling today as it was in May, with our positive engagement across the wider M&C Saatchi leadership team only increasing our confidence in the prospects for the combined group.
"Looking ahead, our strong performance has continued into the third quarter with high levels of activity across all parts of the business.
"We expect our results for the full year to be at least in line with management expectations as revised following our AGM statement."
At 1050 BST, shares in Next Fifteen Communications Group were down 2.07% at 850p.
Reporting by Josh White at Sharecast.com.