National Milk Records reports business has not soured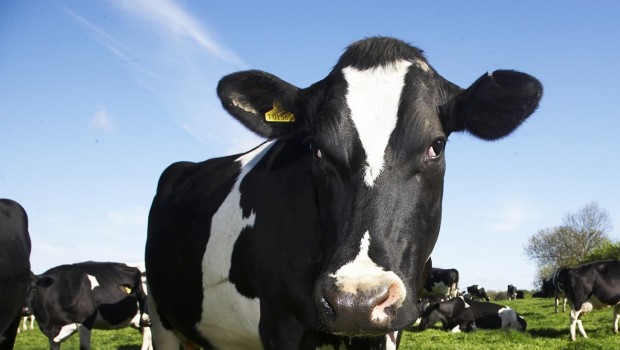 National Milk Records (NMR) has reported a successful six months of trading with a drop in debt and strong growth in profits, amid increased demand for its screening services and a recovery in milk prices .
The dairy science company reported that as of 31 December it had reduced its debt by 20%, from £4.130m to £3.311m, since 30 June and grown its after tax profits by 109% from £372,000 to £777,000 over the same period.
Andy Warne, managing director of NMR, said: "I am pleased to report a period of strong financial performance. The six months ended 31 December reported turnover and EBITDA improvements on the same period last year although the 2016/17 financial year was a particularly difficult trading period for the UK dairy market."
Partly due to those difficulties last year, operating profits more than doubled over the same period in 2016, jumping 132% from £637,000 to £927,000.
Key to the company's year-on-year performance was a 14.5% increase, to 1,660, in the number of farms using their screening services for Johne's disease in milk.
A recovery in milk prices also boosted trading, allowing the company to raise its prices in May, for the first time in three years, with little erosion in sales volumes as a result.
The company, which provides tools that aid farmers in managing cows' production, fertility and health and has worked with both farmers and milk buyers since its founding in 1943, exited the Milk Pension Fund during the financial year, paying £10.1m to the fund and £4.7m to Genus, the animal genetics group liable for the fund, in an effort to allow NMR to refocus its efforts on its core business.
Innovations in new testing and services also contributed to the company's improved financials, management said in a statement.
In the immediate future, the company was planning to increase testing for dairy cattle health while continuing to service its core milk recording customers.
In terms of guidance, Warne said: "We recognise that milk prices are beginning to reduce as we enter 2018, but, despite this, we are well positioned to carry our performance into the second half of the financial year."
However, the company saw a potential for tighter milk supplies and a recovery in prices in 2019.
As of 1010 GMT, NMR's shares were up 1.1% at 91.50p