N4 upbeat on cancer treatment progress, vaccine disappoints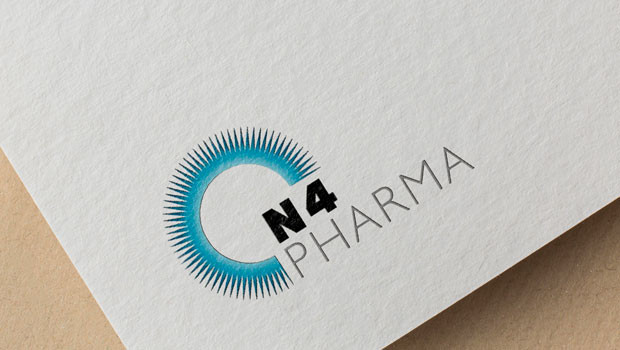 Cancer treatment and vaccine delivery system developer N4 Pharma updated the market on data from its proof-of-concept programmes and ongoing activities on Monday.
The AIM-traded firm said it had spent recent months conducting various in-vivo studies both in oncology and vaccine delivery, while work had continued at the same time with third party collaborators under material transfer agreements.
On its oncology programme, N4 said it had successfully completed an in-vivo confirmatory study which reinforced the results from an earlier pilot study.
The initial pilot study was designed to test the ability to use a monodispersed 'Nuvec' formulation in an intravenous route of administration using a DNA plasmid (pDNA) encoding TNF alpha to assess the tolerance of different doses, and to look at tumour regression.
It said the confirmatory study incorporated a number of control and test groups, and was conducted in untreated tumour-bearing mouse models with dosing for each cohort completed intravenously.
"The results showed a clear inhibition of tumour progression for the groups where Nuvec was loaded with TNF alpha pDNA when compared to the other three groups," the board said in its statement.
"In addition, the use of Nuvec was shown to improve animal survival rates in the life of the study."
N4 said those "excellent" findings showed that injection of a TNF alpha plasmid loaded onto Nuvec into tumour-bearing mice successfully led to the transfection and release of TNF alpha, resulting in the suppression of tumour growth and increased survival rates.
"The results from the successful oncology study are an exciting finding and opens up the field of gene therapy and in vivo protein production as a key opportunity for Nuvec.
"This will become an important area of focus moving forward.
"This advancement is the result of the ongoing optimisation work to produce a consistently monodispersed product, presenting potentially huge market opportunities for Nuvec."
On its in-vivo studies for vaccine delivery, meanwhile, N4 said the preliminary results from mouse immunogenicity studies carried out by Evotec using Covid-19 plasmid DNAs and other controls had not shown meaningful immunological response, despite good in-vitro antigen expression.
It said a lack of immunological response in positive control animals brought the validity of the entire study into question.
"Nevertheless these results again highlight that a number of variables such as dose, route of administration, timing of injection and formulation require extensive optimisation for each plasmid loaded onto Nuvec," the board said.
"Likewise, the company's initial mRNA OVA in vivo immunogenicity study showed suboptimal responses.
"As a result, the company has taken the decision to concentrate future vaccine work through its material transfer agreements, with a focus on specific products linked to proprietary DNA or mRNA sequences."
That strategy was validated by the fact that the firm was in advanced discussions with another company focussing on mRNA delivery, the directors said, with a view to scoping the work to be undertaken under a new material transfer agreement.
That would be in addition to the two ongoing agreements signed, looking at Nuvec with proprietary Covid-19 DNA plasmids and gene therapy.
Aside from the in-vivo work, N4 said the Medicines Catapult had recently assessed, in-vitro, Nuvec loaded with DNA that had been stored at room temperature for six months.
Cell transfection was successful, demonstrating the stability of the Nuvec loaded with DNA and the potential storage advantages of Nuvec.
As a result, the company said it had been shown that both mRNA and DNA loaded on Nuvec were conferred a "high level of stability", which could be an important feature in the material transfer agreement-related studies.
"We are delighted with the results from our more expansive oncology study repeating and validating the earlier results from our pilot," said chief executive officer Nigel Theobald.
"Having successfully formulated a monodispersed version of Nuvec, this has allowed the company to determine the most attractive way for it to commercialise Nuvec.
"Whilst the results on the vaccine work from Evotec were unexpected, the proof-of-concept data, that we have collated to date, has been sufficient to allow the company to sign MTAs with potential vaccine collaborators."
Theobald said the firm expected other collaborations would follow, meaning it made sense to continue the vaccine platform optimisation with collaborators who owned their own DNA plasmids and mRNA compounds.
"This will allow us to focus internal efforts on developing commercial products in the gene therapy space.
"The company remains well funded to complete the next phase of its gene therapy product development which we believe will give it the greatest chance to negotiate partnerships in this space with a range of different companies.
"I believe this evolved strategy gives us the best opportunity to grow the Company into a successful and sustainable life sciences business."
At 1429 GMT, shares in N4 Pharma were down 24.79% at 5.87p.