Mulberry swings to a half-year loss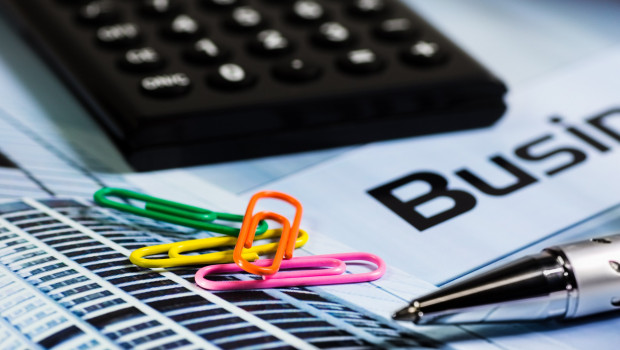 Luxury handbag maker Mulberry said on Wednesday that it swung to a half-year loss as UK retail sales took a hit.
In the 26 weeks to 1 October, the company swung to a reported pre-tax loss of £3.8m from a profit of £10.2m in the same period a year earlier, which included business rates relief of £2m and a one-off £5.7m profit on disposal of a Paris store lease.
Group revenue nudged down 1% to £64.9m. Mulberry said UK retail sales "were impacted by the broader economic environment", down 10% to £34.1m.
In China, retail sales rose 6% despite Covid restrictions, while international sales were in line with the same period last year.
Chief executive Thierry Andretta said: "We have delivered a resilient performance across the Group, supported by strong international demand and continued investment in the UK.
"Looking ahead, we are confident in our ability to execute our strategy and to continue to invest across the group for our future growth, in spite of the challenging economic and geopolitical backdrop. We are well placed for the festive trading period and will continue to drive the business forward to the benefit of all stakeholders."
At 0945 GMT, the shares were down 17% at 237.00p.
Russ Mould, investment director at AJ Bell, said: "Not all luxury brands are created equal. While you'd expect posh handbags seller Mulberry's wealthy clientele to be insulated from cost-of-living pressures, its first half results have more in common with your humble high street retailer than a high-end brand.
"Even though the company has raised prices, sales have fallen, and Mulberry is in the unenviable position of chalking up a material loss. That loss could have been even worse if the company hadn't hedged its energy costs for three years in October last year, so management deserve a pat on the back for that move.
"One bright spot for Mulberry came from China where sales were appreciably higher - though the recent turmoil in the country could undermine this positive trend.
"A key plank of the strategy is to build on Mulberry's Asian presence and the company also plans to bring distribution in-house, making its online and physical proposition more closely aligned and moving away from a franchise model to full ownership of stores.
"However, there are risks to this approach and after today's half year numbers CEO Thierry Andretta will be under big pressure to deliver."