Mortgage Advice Bureau revenues up in first half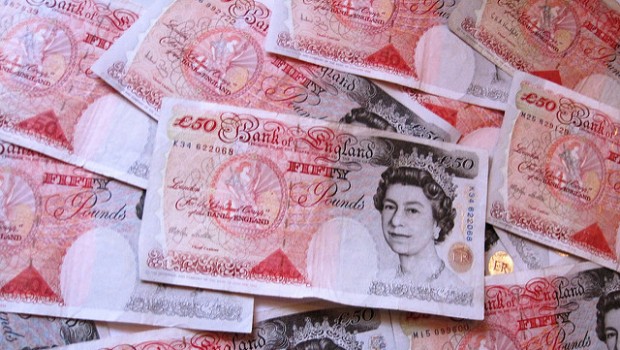 Mortgage Advice Bureau Holdings announced its interim results for the six months ended 30 June on Tuesday, reporting a 17% improvement in revenue to £57.9m.
The AIM-traded company said its gross profit was up 9% to £13.0m, while its gross margin weakened slightly to 22.5% from 24.1%.
Its overheads ratio was 10.9%, down from 12.0% year-on-year.
Profit before tax was ahead 11% at £7.0m, with the profit before tax margin slipping to 12.0% from 12.7%.
Earnings per share were 11% stronger at 11.7p, and the firm's operating profit-t-adjusted cash conversion stood at 108%, compared to 116% at the interim last year.
The board declared an interim dividend of 10.6p, up 12.0%.
It added that the company was in a "strong" financial position, with a "significant" surplus above its regulatory capital requirement and unrestricted cash balances of £12.5m, down from £13.2m on 31 December.
"I'm very pleased with our results for the first half, with revenue up 17% and profit before tax up 11% on the prior year despite market headwinds," said chief executive Peter Brodnicki.
"We have built upon our established track record to deliver further top and bottom line growth, with a clear outperformance against the housing market which has seen a 5% fall in the number of transactions compared to the equivalent period in 2017."
Brodnicki said that importantly, Mortgage Advice Bureau was continuing to grow its market share, with its primary focus being to support its business partners and ensure they delivered the "best advice" to as many customers as possible.
"I am delighted to report 12% growth in our share of the new mortgage lending market to 4.7%, against 4.2% last year.
"UK Finance recently provided their first estimate of the value of product transfers, giving a figure of £53.7bn for the first quarter of 2018.
"Along with the reduction in house purchase transactions, the increase in product transfers has resulted in a changing sales mix in the first half and presents a considerable opportunity for MAB to increase its market share in product transfers, alongside a greater focus on protection sales for non-purchase business."
The company had "always" sought to use technology to improve the way its operated, Brodnicki explained, with it deliberately making technology central and integral to its business model.
"As we look forward, we expect to use developments in technology to directly benefit MAB advisers and customers, through improvements in efficiency, productivity, lead generation, product offering and customer experience.
"We are excited about how delivering this will help us to attract more advisers and customers into MAB, assisting our future growth plans."