Mortgage Advice Bureau flags higher-than-expected profits for 2020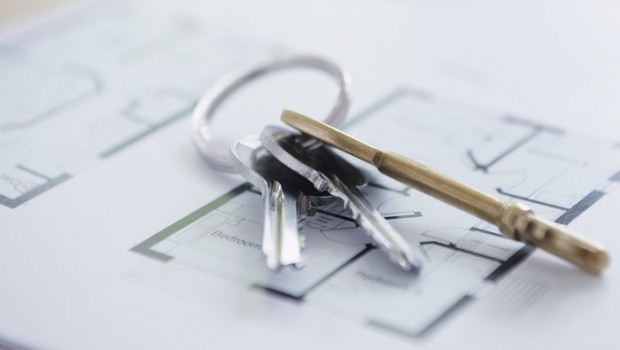 Consumer intermediary Mortgage Advice Bureau (MAB) said on Wednesday that group revenue for 2020 was expected to be around £148m, representing an increase of 3% over 2019.
The AIM-traded firm said that growth was achieved despite the first Covid-19 lockdowns closing the housing market in England for almost two months, and those in Scotland, Wales and Northern Ireland for three months.
Excluding First Mortgage Direct, acquired on 2 July 2019, MAB said it generated revenue of £134m, which was "broadly flat" compared to 2019.
The total number of advisers at year-end had increased 8% to 1,580.
Its board said it saw a "very sharp recovery" in written business in the third quarter of 2020, following the re-opening of the UK housing markets, with that trend continuing in the fourth quarter.
Despite "severe lending restrictions" in the higher loan-to-value segment, written mortgage volumes in the second half "significantly exceeded" the prior year's levels.
From a banked business perspective, the third quarter was impacted by lower written purchase business in the second quarter.
However, MAB said fourth quarter completions were "very strong" despite delays brought about by surveyors, lenders and conveyancers having experienced a "surge" in new business levels since the reopening of the housing market, while operating with pandemic-related processing constraints.
Revenue was said to have been "particularly strong" in December, exceeding its expectations and driven by mortgage completions 20% higher than in 2019.
As a result of its strong trading performance in the second half, the group's profit before tax for the year ended 31 December was expected to be "materially ahead" of current market expectations.
During the year, the group said it maintained a "strong" balance sheet and a "robust" cash generation profile.
The furlough grants were repaid in full prior to the payment of the interim dividend in December, the board said.
In March, the company drew down its £12m revolving credit facility, which was repaid in full in December.
As it had previously announced, the company intended to propose a final dividend for 2020, to be paid on 28 May to shareholders on the register at close of business on 30 April.
Looking at its current trading, MAB said it started 2021 with a "very strong pipeline" of both written business and adviser recruitment.
The housing market had remained open despite the new lockdown restrictions that took effect on 5 January and, although there was uncertainty over the economy and the continuing impact of the Covid-19 pandemic, the factors that underpinned strong house purchase demand caused the directors to be optimistic around the outlook.
The Intermediary Mortgage Lenders Association's (IMLA) recent estimate of gross new mortgage lending for 2021 was £283bn, representing a 17% increase compared to 2020 and a 6% increase over 2019.
MAB said it was "very confident" in its strategy to deliver continued growth and productivity improvements through strong recruitment performance, further developments of its technology platform and its lead generation strategy.
Current trading was said to be in line with the board's expectations.
"We responded quickly and decisively to the challenges we faced, we delivered a strong performance, our strategic objectives were achieved, and exciting new growth opportunities were identified." said chief executive officer Peter Brodnicki.
"We therefore enter 2021 in great shape, with a very strong pipeline of business, ARs, advisers and lead sources, as well as having further strengthened our leading proposition and management team.
"Despite continued uncertainties brought about by the pandemic, I am extremely confident in our ability to perform strongly and deliver our plans in order to achieve our market share growth ambitions."
MAB said it would publish its results for the year ended 31 December on 23 March.
At 0915 GMT, shares in Mortgage Advice Bureau were up 1.25% at 848.5p.