Mkango subsidiary buys into UK magnet recycling firm HyProMag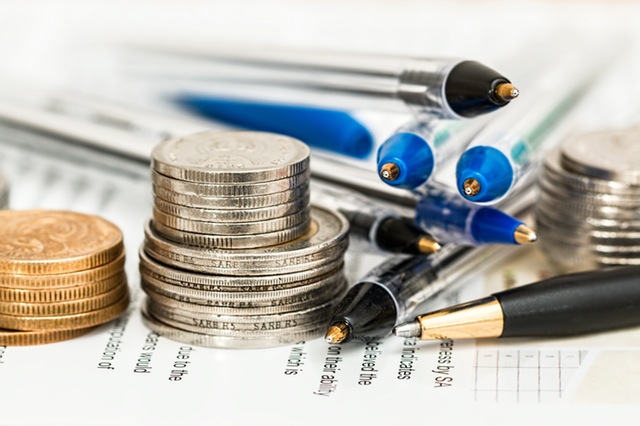 Mkango Resources announced on Friday that its subsidiary Maginito has completed the acquisition of an initial 25% interest in HyProMag - a private, UK-based company focussed on rare earth magnet recycling, as it initially announced on 23 September.
The AIM-traded firm said Maginito invested an initial £0.3m for a 25% interest in HyProMag, and had an option to invest a further £1m to increase its interest up to 49%.
Maginito is 75.5% owned by Mkango, which is completing a feasibility study for the Songwe Hill rare earths project in Malawi, and 24.5% owned by Talaxis - a wholly-owned subsidiary of Noble Group Holdings, focussed on technology metals investment and development.
It explained that, consistent with Maginito's strategy focussed on downstream opportunities relating to the rare earths supply chain, the transaction would generate potential synergies, such as the first right to supply primary production if required for blending with recycled production from HyProMag, as well as product offtake and marketing rights, leading to "enhanced marketing flexibility" and access to downstream markets for rare earth permanent magnets.
Those magnets are critical materials for electric vehicles, wind turbines, consumer electronics and other technology applications.
HyProMag has licensed a patented process for extracting and demagnetising neodymium iron boron (NdFeB) alloy powders from magnets embedded in scrap and redundant equipment named 'hydrogen processing of magnet scrap' (HPMS).
That was originally developed within the Magnetic Materials Group (MMG) at the University of Birmingham (UoB).
Maginito had invested £0.3m for an initial 25% interest in HyProMag, the board confirmed, and provided a £0.2m convertible loan facility, both of which would be fully funded from Maginito's existing cash resources, which were earmarked for such strategic investments.
Additionally, Maginito had a four-year option to increase its interest in HyProMag to up to 49% by investing an additional £1m.
Maginito had a right of first refusal to acquire the balance of HyProMag.
The founding directors of HyProMag, comprising Professor Emeritus Rex Harris, former head of the MMG; Professor Allan Walton, current head of the MMG; and two honorary fellows, Dr John Speight and David Kennedy, were described by Mkango as "leading world experts" in the field of rare earth magnetic materials, alloys and hydrogen technology, having "significant" industry experience.
Under the transaction, HyProMag had appointed William Dawes, a director of Maginito and the chief executive officer of Mkango, to join the board of HyProMag.
Maginito's initial investment of £0.3m would fully satisfy HyProMag's matched funding requirements for the three year, £2.6m Innovate UK grant funded project, titled 'Rare-Earth Recycling for E-Machines' (RaRE), which aimed to establish a pilot rare earth magnet recycling facility at Tyseley Energy Park, Birmingham.
The facility would produce sintered rare earth (NdFeB) magnets for use in new electric motor designs for automotive use, and included Advanced Electrical Machines Research and UoB as collaborators.
"We are very pleased to become a substantial shareholder of HyProMag via Maginito and look forward to working with the HyProMag team, supporting the future growth of the company and development of this very exciting technology," said Mkango CEO William Dawes.
"We see rare earth magnet recycling as a major growth industry, complementing the development of new sustainable primary production, such as Mkango's advanced stage Songwe Hill rare earths project in Malawi.
"This investment further enhances Mkango's role in developing a robust and sustainable electric vehicle and clean technology supply chain for global markets."
Daniel Mamadou, executive director of Talaxis, added that the investment in HyProMag marked an "exciting step" for Maginito and for Talaxis.
"We are proud to be part of a project that has the potential to revolutionise the magnet recycling sector and support the growing global shift towards renewable energy and electric vehicles.
"This investment further strengthens our position as the supply partner of choice in the technology metals industry and underlines Noble's wider commitment to decarbonisation and sustainability."
At 1021 GMT, shares in Mkango Resources were up 0.61% at 8.2p.