Mirriad Advertising strikes two-year commercial partnership with unnamed US firm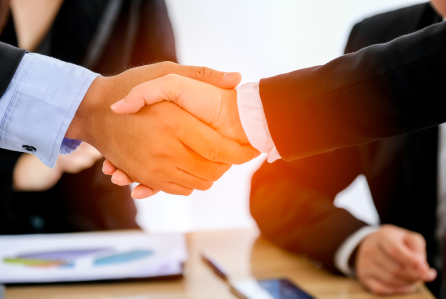 In-content advertising company Mirriad Advertising has inked a two-year commercial partnership with an unnamed North American media agency.
Mirriad said on Monday that the non-exclusive agreement would accelerate the mystery company's adoption of the in-content advertising format powered by its patented technology.
The AIM-listed firm added that the terms of the commercial partnership will initially encompass in-content campaigns in the US, but also included ambitions to expand into additional markets in the future.
Chief executive Stephan Beringer said: "This agreement sees Mirriad partnering with a company currently managing some of the largest and most diverse media positions in the industry. It allows us to leverage the strong relationships that [the] company has with its clients and other advertising and marketing partners.
"This is a new route to delivering in-content opportunities to an increasing number of advertisers and agencies across the important US market and beyond, highlighting an additional pathway for our business to scale. Alongside working with new partners, we are focused on further developing Mirriad's platform and our unique ability to generate new revenue streams with an advertising solution that enhances the viewing experience, rather than interrupting it."
As of 0915 BST, Mirriad shares were up 3.16% at 49.0p.