Midwich Group posts record revenue, adjusted profit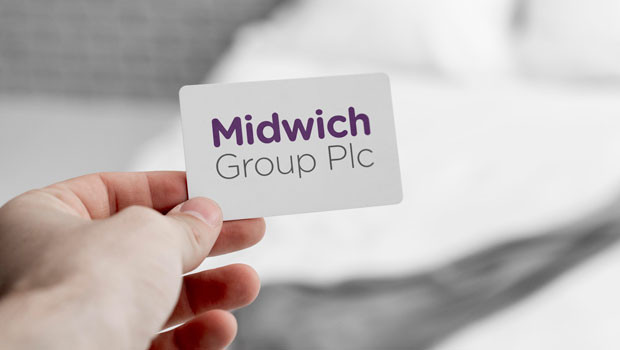 Specialist audio-visual distributor Midwich Group reported record revenue and adjusted profit before tax in its full-year results on Tuesday, as it made further market share gains despite ongoing disruption from the pandemic.
The AIM-traded firm recorded revenue growth of 22.9% at constant exchange rates to £856m, including organic growth of 18.9%.
It said its gross margin recovered "strongly" to 15.3% for the 12 months ended 31 December, from 14.3% in 2020.
Adjusted profit before tax expanded by 130.3% at constant currency to £31.9m, ahead of pre-Covid levels, while adjusted earnings per share came in at 25.63p, more than double the 11.2p it reported for 2020.
The board proposed a final dividend of 7.8p, bringing the full-year distribution to 14.1p including special and interim payments.
Midwich said it had a "strong" balance sheet going forward, with a year-end adjusted net debt-to-EBITDA ratio of 1.4x - up from 0.9x a year earlier - providing it with financial flexibility.
"The group has had a very strong year, achieving record revenues and adjusted net profits," said managing director Stephen Fenby.
"This level of performance has required a monumental effort from all of our teams and the much-appreciated loyalty and support of our customers and vendors.
"The pandemic-related difficulties of 2020 continued through much of 2021."
Fenby said that included the practicalities of home and hybrid working, product shortages, unpredictable inventory supply timing, logistics cost increases, and a number of higher margin end-user markets remaining largely closed.
"We have continued to focus not only on delivering strong short-term performance, but also building the business for the long term.
"We have grown and strengthened our team during the year, including particularly in North America, and also in our group-wide IT capabilities."
Midwich's acquisition programme had continued, with three transactions completed in the year and two "substantial deals" announced since year-end, Stephen Fenby added.
"As markets start to open up once more, I believe our business is well placed to enjoy further growth and success."
At 1215 GMT, shares in Midwich Group were up 1.21% at 500p.