Midatech Pharma gets approval for next MTD201 study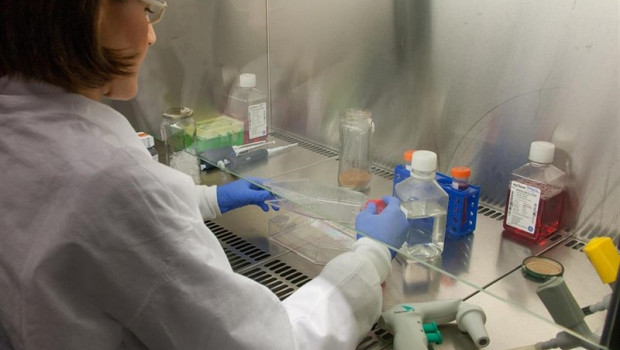 Biotechnology company Midatech Pharma has received approval to commence a phase 1 study on MTD201, which it is developing for the treatment of acromegaly and neuroendocrine tumours (NET).
The AIM-traded firm said it was the next stage in its development plan for MTD201, as it outlined in an announcement on 13 June.
It explained that the objective of the study was to investigate subcutaneous administration as an additional injection route, compared to intramuscular administration.
The study, which was being conducted in 28 healthy subjects, could now begin, with data available towards the end of 2019 or early in 2020.
Midatech said the objective was to determine the administration route for the pivotal registration study, which would begin in 2020.
The earlier study conducted in 2018 demonstrated MTD201 to have a favourable long-acting clinical profile, the board explained, with "significantly lower variability" in release kinetics, and no initial burst release of the active ingredient - octreotide - when compared to Novartis' 'Sandostatin' LAR® (SLAR).
Combined with the other advantages of Midatech's 'Q-Sphera' technology, including less painful injections due to smaller needle size, and simpler, more reliable reconstitution and injection, the company said it believed MTD201 was "well positioned" as a next-generation long-acting agent in the $2.5bn somatostatin analogue market.
In addition to the advantages shown in the earlier study, the Q-Sphera technology provided the flexibility for unit doses above 30mg, longer dosing intervals up to six to eight weeks, and subcutaneous administration of octreotide, none of which the firm believed were possible with the manufacturing process used for SLAR.
That would provide the opportunity for further "well-differentiated" octreotide products and an enhanced potential for MTD201 to compete with existing long-acting somatostatin analogues.
The subcutaneous route of administration being evaluated in the new study would further reduce pain on injection, and allow the potential for self-administration at home without the need to for hospital visits to receive drug injections.
Preparation for the next pivotal phase of clinical development for MTD201 in 2020 was also underway, Midatech confirmed.
It said that, following confirmation of the MTD201 administration route from the phase 1 study, the pivotal registration study in acromegaly patients was planned to start early in 2020.
Subject to funding, a pivotal registration programme to support a second indication in NET was also expected to start in 2020.
"We are very pleased to have received approval to start this phase 1 study which we believe will demonstrate the clear advantages of the MTD201 product utilising our Q-Sphera technology," said Midatech Pharma's chief executive officer Dr Craig Cook.
"I look forward to providing regular updates as the development programme progresses."