Mechanical issues see Thor completing only half of planned drilling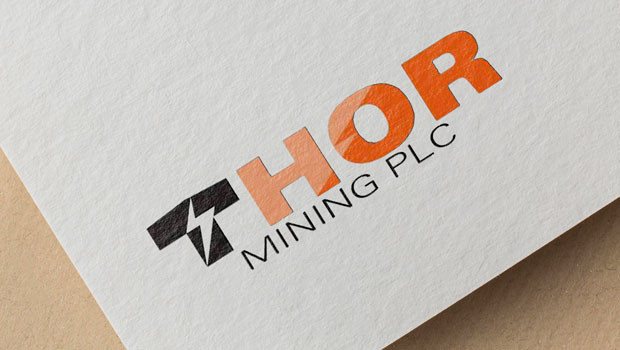 Thor Mining updated the market on drilling at its wholly-owned Ragged Range Project in the Eastern Pilbara of Western Australia on Tuesday, reporting that following "mechanical issues", only 50% of the planned maiden reverse circulation drilling programme was complete at the Sterling prospect.
The AIM-traded firm said "significant" sulphides - pyrite, chalcopyrite and sphalerite - as well as quartz veining and sericite-pyrite-fuchsite alteration had been identified, characteristic of gold mineralisation in the East Pilbara Craton.
Low-grade gold in three metre composites and pathfinder elements would assist in vectoring in on stream and soil gold sources, the company explained.
Thor said it was targeting Archaean structurally-controlled lode gold mineralisation hosted in basaltic and ultramafic rocks of the Warrawoona Group, within the 100%-held Kelly greenstone belt.
The company said it was planning to complete the planned drilling programme at Sterling, while undertaking further geophysics, mapping and geochemical sampling over additional gold, nickel and lithium targets in the project area.
"Due to mechanical issues, only half of the planned drilling programme at the Sterling prospect has been completed, with 50% of the strong gold anomalies therefore remaining untested," said managing director Nicole Galloway Warland.
"Although no significant gold was intercepted in the maiden reverse circulation programme, this is only the start of our gold campaign at the prospect, with the best ground yet to be tested.
"Elevated pathfinder elements and broad zones of alteration are positive indicators that we are in close proximity to the gold source."
Warland said the company was currently planning its 2022 field programme, with further drilling to complete the original programme, and new targets identified at the Sterling prospect.
"Geophysics - airborne and ground surveys - and geochemical sampling programmes are planned over our additional gold, nickel and lithium target areas.
"Permitting is progressing well at our Wedding Bell Uranium Project in the US, and we hope to update the market in the coming weeks, along with the assay results from our recently-completed successful diamond drilling at the Molyhil critical minerals project in the Northern Territory."
At 1220 GMT, shares in Thor Mining were down 23.72% at 0.46p.