Majestic Wine swings to loss, in 'advanced' talks about retail sale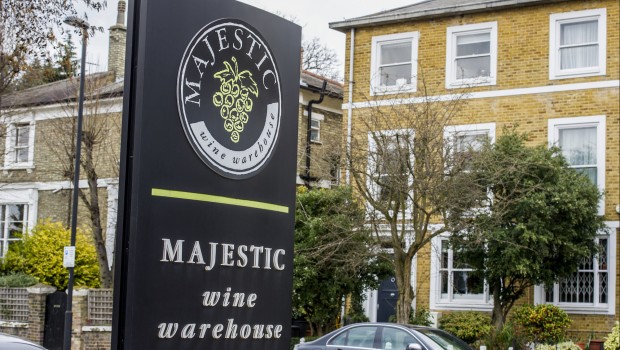 Majestic Wine said on Thursday that it swung to a full-year loss, as it confirmed it is in advanced talks about the potential sale of its retail brand and announced the departure of chairman Greg Hodder.
In the year to 1 April 2019, the company swung to a loss of £8.5m versus a profit of £8.3m the year before. This reflects its investment in the growth of the Naked brand, weaker retail trading and a non-cash impairment charge of £11.1m related to its retail store estate. Adjusted pre-tax profit fell to £11.3m from £17.2m.
Revenue during the year increased 6.3% to £506.1m, with underlying revenue at Naked accelerating to 14.5% from 11.3% the previous year, to £178.4m. However, the performance of Majestic was less impressive, with revenue there up 1.5% to £267.7m in "a challenging environment".
The company said its final dividend has been suspended, to be replaced with a special dividend equal to the final FY18 payment, contingent on the completion of the Majestic sale.
Chief executive Rowan Gormley said: "We are at a crossroads in the company's history. As laid out in March, we have taken the difficult but important decision to focus on Naked and exit from Majestic. As at the date of this announcement, our intention is to sell the business and we are at an advanced stage with multiple bidders.
"A further update will be provided if and when negotiations conclude at which point we will seek shareholder approval to move ahead. If we are unable to complete the process over the summer, in time for the important Christmas and New Year season, we will continue to run the two businesses independently of each other and look to restart the process in 2020."
Gormley went on to explain that while Majestic is "a much better business than it was four years ago", Naked has the greater potential for growth.
"Although we have several options to realise value from Majestic, the cleanest and best for customers, staff and shareholders currently looks to be an outright sale at this time," he said.
The company also said that Greg Hodder will step down as chairman at the conclusion of the annual meeting in August and retire from the board six months later, due to "an increase in other professional commitments". John C. Walden has been appointed as non-executive director and chairman designate.
In addition, Nicholas Devlin, president of the Naked Wines division in the US, has been appointed as group chief operating officer of Naked.
At 0920 BST, the shares were down 8.6% at 290.54p. Shares in Majestic rallied on Wednesday after Sky News reported that activist investor Elliott has launched a bid for 200 Majestic Wine stores.
RBC Capital Markets analyst Sherri Malek said: "We continue to believe Naked Wines can drive a significant re-rating of the shares, positioned in the two fastest-growing channels in the wine market.
"Our proprietary US survey highlights Naked Wines as the number one website for selling wine among its target consumers, reflecting its overall superior proposition compared to peers as our research also reveals and 2x price advantage. Yet, the market values Naked Wines at over 60% discount to internet peers on EV/EBITDA, which we view as excessive."