Losses widen, cash burn grows for Mirriad Advertising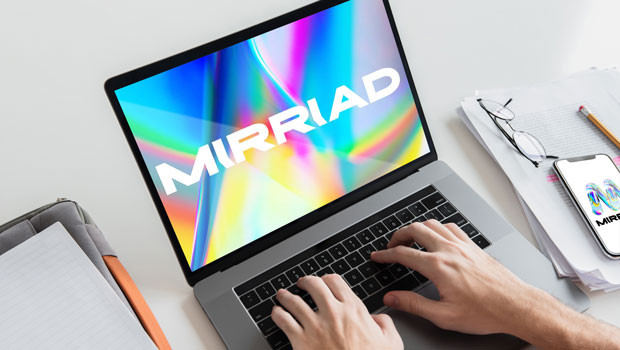 In-content advertising platform Mirriad said in its final results on Wednesday that it "broadly maintained" year-on-year revenue at £2m, down from £2.2m, despite the continuing impact of Covid-19.
The AIM-traded firm said revenues from the United States - the world's largest advertising market - "significantly" increased by 182% to £0.88m, following investment into its sales resource.
Its operating loss widened to £12m from £9.1m for the 12 months ended 31 December, and cash consumption increased to £10.4m from £8.1m, as the company executed its growth strategy.
The board said the firm maintained a "strong" cash position, with net cash at year-end of £24.5m, down from £35.4m at the end of 2020.
Net assets as at 31 December totalled £24.9m, down from £35.3m, tracking its cash holding.
Looking ahead, Mirriad said trading in the current year was in line with market expectations, with good momentum continuing, particularly in the US.
The company said it was continuing to invest and leverage its successes with blue chip advertisers, a roster of more than 100 partners on both the supply and demand side, the experience of "hundreds" of campaigns, and its "market-leading" reputation.
Mirriad said it would "imminently" announce new board members that would "enhance" its existing team and help to drive the next phase of its growth.
The firm said it was aiming to accelerate the integration of Mirriad's product in the linear and programmatic media ecosystem, to establish a new standard in the industry.
"I am pleased with our progress in building the number and breadth of leading supply partners working with Mirriad," said chief executive officer Stephan Beringer.
"This sits alongside the fact we have significantly increased active relationships and campaigns run on the demand side with blue chip advertisers and the largest agency groups in the world.
"Our strategy remains very focused on driving adoption and integrating with the media buying ecosystem to make the inventory accessible to the entire market and to automate the transactions programmatically."
Beringer said that as the company built out against its key pillars, using its agreed key performance indicators as benchmarks, it would establish itself as "standard" and achieve scale.
"As ad markets and budgets started their post-pandemic recovery in 2021, it became increasingly clear that brands and advertisers must prioritise diversification to ensure campaign success and relevancy with customers for meaningful business growth.
"With the simultaneous rise in connected television and streaming services, we expect further opportunities for us from growth across these new platforms."
Looking at 2022, Stephan Beringer said Mirriad expected to capitalise on "significant opportunities" in the North American market, and its launch into the programmatic space.
"We will also continue to nurture strong existing relationships in Europe and manage the move away from a minimum revenue guarantee model with Tencent in China.
"The clear gains in impact and reach we can deliver, all whilst consistently being found to be viewers' preferred format, are hugely significant in the context of increasing challenges for traditional ad formats."
At 1219 BST, shares in Mirriad Advertising were down 16.9% at 20.36p.
Reporting by Josh White at Sharecast.com.