Life Science REIT confident after first full interim results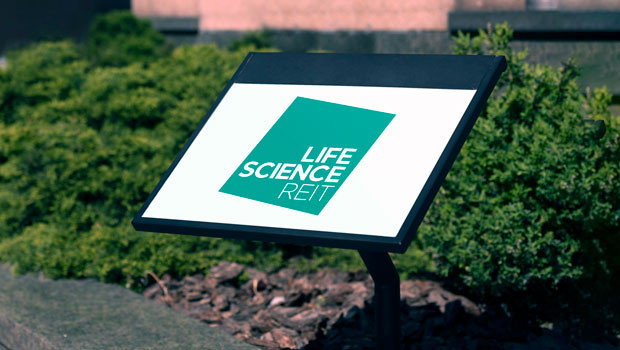 Life Science REIT said in its first-half results on Thursday that its initial public offering proceeds were now fully invested, in line with its plan to deploy the net proceeds within six months.
The AIM-traded firm said its portfolio was valued at £413.4m, including a revaluation gain of £5.8m, and reflecting like-for-like valuation growth of 7.4% for assets held throughout the six months ended 30 June.
Its IFRS net asset value stood at £357.5m, or 102.1p per share at period end, up 2.0% from the start of the year and primarily reflecting the gain on revaluation in the period of £5.8m.
The real estate investment trust agreed a £150m debt facility with HSBC in the first half, comprising a £75m three-year term loan and a £75m revolving credit facility at 225 basis points over SONIA.
Total gross debt stood at £98.1m at period end, including £33.8m of debt acquired with Oxford Technology Park, resulting in a loan-to-value ratio of 9.5%.
The board also cancelled the share premium account of £339.3m, to create "substantial" distributable reserves.
Since the end of the first half, the company drew a further £37.2m from the HSBC facility in August.
The £75m term loan was now fully drawn, with a further £26.3m drawn from the £75m revolving credit facility.
Life Science REIT said it had also secured additional protection against potential future interest rate rises through capping the SONIA rate at 2% until 31 March 2025 on the full amount of the HSBC term loan from August, at a premium of £2.3m.
Group debt was now 77.1% hedged following the issue of the cap and the August debt drawdowns.
The company said it was continuing to target a dividend yield of 4% based on the IPO issue price for the period from 19 November last year to 31 December.
It declared an interim dividend of 1p per share payable on 31 October, with the ex-dividend date being 29 September and the distribution to be paid entirely as an ordinary dividend.
"This was the company's first full six months of operation and I am pleased to report that we have made further excellent progress with our strategy," said chair Claire Boyle.
"During the period, we acquired Oxford Technology Park, which was the final asset to be acquired from our initial pipeline, and 7-11 Herbrand Street, London, which has excellent potential for creating new laboratories and hybrid space for life science occupiers to grow.
"As a result of these purchases, the portfolio is well balanced between all three points of the 'Golden Triangle', and is well diversified by asset size and development stage."
Boyle said the firm had immediate income-producing assets let to life science occupiers, major conversion opportunities and new build developments at Oxford Technology Park, giving it "significant potential" to drive value from the portfolio through both income growth and increased capital values.
"We also intend to add further attractive assets in our chosen locations.
"The group is expected to deliver further revenue and earnings growth in the remainder of the year, as we benefit from a full period of the assets acquired in the first half.
"We therefore look forward to the second half of 2022 with confidence."
At 1017 BST, shares in Life Science REIT were down 0.9% at 88.4p.
Reporting by Josh White at Sharecast.com.