Lekoil shares crash after it confirms alleged fraud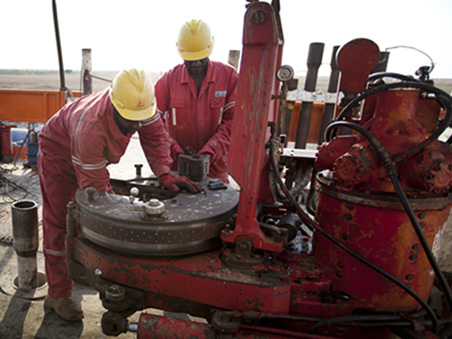 Shares in Lekoil collapsed on Tuesday after the oil and gas company confirmed it had been the victim of an alleged fraud concerning a fake $184m loan.
Lekoil thought it had struck the loan facility with the Qatari Investment Authority at the start of the year. The deal would have allowed it to start appraisal drilling in the Ogo field off the cost of Nigeria, and shares in the Aim-listed company soared.
But late on Monday Lekoil said: "Based on all information currently available, the loan agreement announced on 2 January purportedly with the Qatari Investment Authority seems to have been entered into by the company with individuals who have constructed a complex façade in order to masquerade as representatives of the QIA."
It was an attempt to defraud Lekoil, the company said, confirming that the $184m loan was not legally binding nor enforceable, and that none of the money would be forthcoming.
Lekoil's shares were suspended on Monday, when suspicions about the loan were first raised by the Qataris. Trading resumed on Tuesday and the stock instantly lost more than 70%. By 1330 GMT, the shares - which were suspended at 940p - were trading 69% lower at 292p.
To date, Lekoil's financial exposure to the fake loan is $600,000, which includes legal fees and the arrangement fees paid to Seawave Invest, a consultancy firm that introduced Lekoil to the purported QIA representatives. Seawave has yet to comment.
Lekoil has launched an investigation which will be led by non-executive directors Mark Simmons and Tony Hawkins and include both forensic investigators and legal counsel.