Latest development update sees i3 Energy shares surge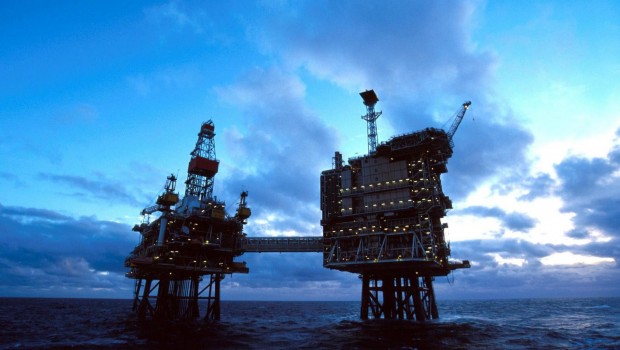 Independent UK-focussed oil and gas company i3 Energy updated the market on its recent operations on Tuesday, reporting that the Serenity 13/23c-10 well was successfully drilled on its wholly-owned Serenity prospect.
The AIM-traded firm said it is an oil discovery, with preliminary well results that were consistent with its pre-drill estimate of 197 million barrels stock tank oil initially in place (STOIIP) for the entire Serenity closure, within the company's licence area.
It also reported that the Liberator 13/23c-9 well findings had now been integrated with recently-acquired seismic data, resulting in Liberator remapping.
That remapping showed that the first phase development area would target 63 million barrels STOIIP via up to four wells, with the company's revised expected recoverable reserves standing at 23 million barrels.
The second phase prospective area would target 396 million barrels STOIIP, through future exploration drilling.
After the planned plugging and abandonment of Serenity well 13/23c-10, the Borgland Dolphin semi-submersible rig would mobilise back to the Liberator field to drill a pilot hole at a future development well at the remapped L2 structural high, approximately 500 meters north east of the 13/23c-9 well, the board explained.
A rig contract extension and payment deferral structure had been agreed with Dolphin Drilling, with i3 holding the right of first refusal on the Borgland Dolphin semi-submersible rig to 31 January.
Dolphin would partially defer payments into 2020, which would enable i3 to adequately fund the remainder of the 2019 three-well drilling programme.
The company said it was continuing to advance funding options to develop Liberator on a 100% basis, including negotiating for a reserves-based lending facility of up to $100m, pending successful Liberator drilling results.
A total of 2,204,574 warrants to subscribe for ordinary shares at an exercise price of 56.85p had been issued to GE UK for oilfield services rendered by Baker Hughes, the board added.
"The discovery of the Serenity oilfield, a potentially very large oil resource, is a transformational event for i3 Energy," said chief executive officer Majid Shafiq.
"We now have proven oil in a second structure on our licenses.
"It is the culmination of three years of detailed geological and reservoir analysis and validates our regional model for the Liberator and Serenity oilfields and neighboring structures."
Shafiq said the company would now integrate data from the 13/23c-10 well into its geological modelling as it developed an appraisal and development plan for Serenity, which the directors believed was connected to the undeveloped Tain oilfield.
"This result also adds confidence to our revised mapping of the Liberator field, which utilises the same reprocessed seismic dataset now used to map the Serenity field, and integrates data from the recently drilled 13/23c-9 Liberator well.
"We now look forward to returning to Liberator where we'll continue the necessary drilling operations to progress that field towards development."
As at 1221 GMT, shares in i3 Energy were up 50% at 42p.