Korean growth boosts Titon Holdings results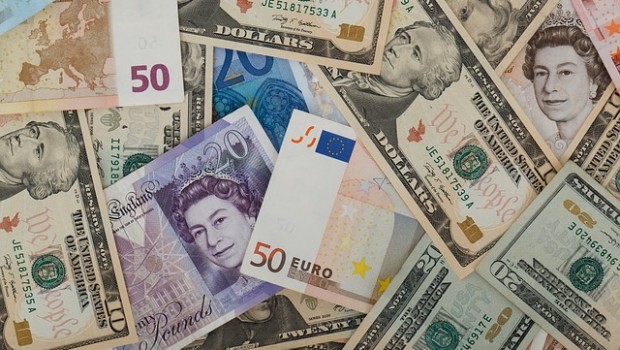 Ventilation systems and window and door hardware manufacturer Titon Holdings issued its preliminary results for the year ended 30 September on Thursday, reporting a 7% improvement in group net revenue to a record £29.9m, or an increase of 8% on a constant currency basis.
The AIM-traded firm said its gross profit margin increased 0.9%, to 26.8%, with profit before tax rising 20% to £2.98m.
The board proposed a final dividend of 3p per share, up 11% year-on-year, which would tak dividends for the full year to 4.75p, an increase of 13%.
Net cash at 30 September totalled £3.42m, up from £3.27m 12 months earlier.
During the year, a maiden cash dividend of £0.43m was paid by Titon Korea to the company, with the board reporting a group return on capital employed (ROCE) of 15.3%, up from 15.1%.
Trading for the first two months of 2019 were also in line with expectations, the board said.
On the operational front, Titon Korea's revenue grew by 21% and its net profit after tax rose by 24%, with the division remaining the group's largest contributor to profits.
The UK and European based businesses saw revenue rise 7% in the year, Titon said.
Mechanical ventilation products again performed well, with good growth in exports in both existing and new markets in continental Europe, up by 13%.
The UK hardware business also improved on last year, it reported, with Titon-branded door and window products recording 34% growth in revenue, and other sub-sectors also continuing to grow.
Sales in the US had fallen "significantly" in the year, which was put down to the completion of a large subsidised maintenance programme and a general slowdown in Titon's regional markets.
Titon said its US business represented 2% of group revenue, down from 6% year-on-year, and there were a number of projects in the pipeline, which, if delivered, would return the US business to growth.
The group also continued to promote the benefits of good indoor air quality in the UK, the board said.
"The UK economy continues to grow at a modest rate in both historic and relative terms with consensus forecasts for GDP growth clustered around 1.5% per annum in both 2019 and 2020," commented executive chairman Keith Ritchie.
"These forecasts, too, are made assuming that the UK reaches an agreement with the EU about withdrawing in an orderly manner and any continuing uncertainty is unwelcome to our business.
"In the first two months of the new fiscal year, we have been pleased with UK and continental European trading, which is in line with the same period in 2017, when October and November were particularly good months."
In South Korea, Ritchie said the third quarter of the 2018 calendar year saw slightly slower GDP growth in relative terms at 2.0%, compared with 2.8% in the second quarter, due largely to weaker construction and business investment.
He said the company anticipated that increasing levels of air pollution could raise demand for mechanical ventilation units over natural ventilation products in the 2019 fiscal year, resulting in a slowdown in its core natural ventilation business.
"We are, however, in the process of developing new solutions for the South Korean ventilation market.
"Most importantly, the trajectory of the South Korean economy remains enviably positive with FocusEconomics forecasting GDP growth of 2.6% in both 2019 and 2020 as government spending increases and monetary policy remains accommodative.
"We are therefore positive on the medium-term outlook for our South Korean business."
Ritchie noted that Titon built and delivered "popular products" across a unique geographical spread, with "good people" and a "perennially strong" balance sheet.
"We also continue to look for new opportunities for growth within our target markets.
"2019 may be a more testing year in South Korea and the UK, compounded by the continuing uncertainty over Brexit.
"However, provided that Brexit doesn't negatively impact the UK economy we expect another year of growth in revenue and profits for Titon in line with market expectations."