Kingswood agrees to acquire Dublin-based MMPI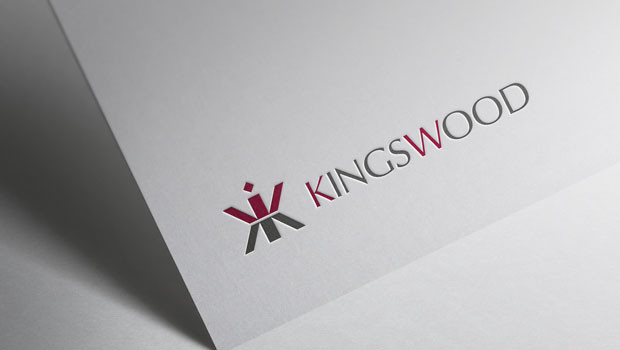 Wealth and investment management group Kingswood announced the proposed strategic acquisition of MMPI on Monday, a "leading" financial advice firm based in Dublin.
The AIM-traded firm said the acquisition remained subject to regulatory approval.
It said MMPI, established in 1993, is a financial advisory group providing financial planning, general and protection insurance, as well as investments, pensions, and mortgage advice to primarily mass-affluent and high net worth individuals.
MMPI currently employs 54 people, including 18 advisors.
The board said the acquisition of MMPI presented a "highly strategic acquisition" for Kingswood, giving it an entry into Ireland - a €40bn wealth management market that shares many similar market and cultural similarities to the UK, with the mass-affluent segment in particular experiencing "persistent" growth.
It would also bring a "high quality platform" to the group, with a long track record of growth.
The board said MMPI is run by an "experienced and high calibre" management team that had "strong cultural alignment" to the rest of Kingswood.
Further consolidation opportunities were also noted, with the Irish wealth management market experiencing many similar trends to the UK, and MMPI offering an "attractive platform" for further consolidation in addition to Kingswood's existing strategy in the UK.
Finally, the directors pointed to product cross-sell opportunities, for MMPI's clients to benefit from Kingswood's in-house investment proposition and for its clients to conversely benefit from MMPI's insurance and other product distribution capabilities.
On a pro forma basis, for the 12 months ended 30 April, MMPI had EBITDA of €4m and more than €700m in assets under advice.
Following receipt of regulatory approval, Kingswood said it would acquire 70% of MMPI for a total cash consideration of €25.8m, with the existing shareholders retaining the remaining 30% and benefiting from the growth in the business as both management teams worked together to grow MMPI and the wider Kingswood group both organically and through further acquisitions.
Post-acquisition, MMPI would continue to operate from its existing premises, and be led by "the same experienced team" who had served its clients since inception in 1993.
On regulatory approval for change of control being received, Kingswood said it would satisfy the consideration due through a new debt facility that it expected to complete before closing.
"I am delighted to announce our acquisition of MMPI, Kingswood's seventh acquisition of the year and a highly strategic investment for the group," said chief executive officer David Lawrence.
"MMPI provides access to the attractive Irish wealth management market whilst also offering multiple new avenues for growth.
"Bryan Moloney and his senior team have done an exceptional job building MMPI into a successful, scaled, and differentiated financial advisory group with a reputation for exceptional client service."
Lawrence said he "looked forward" to working with the MMPI team to continue Kingswood's growth trajectory.
"'As communicated in the announcement of our interim results, in addition to MMPI we have a strong pipeline of activity with a further eight potential acquisitions in exclusive due diligence."
Reporting by Josh White at Sharecast.com.