Kingswood accelerates US expansion with majority holding of MHC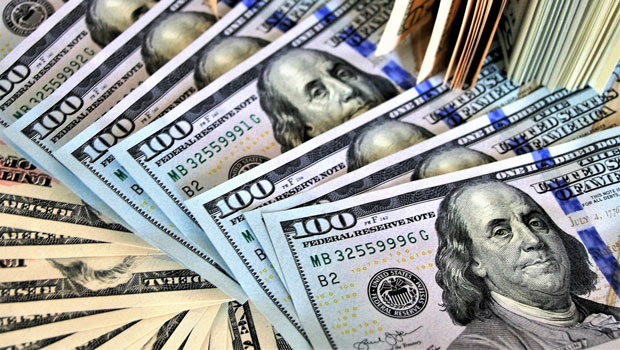 Kingswood Holdings announced "another giant step" in its US expansion strategy on Wednesday, with a definitive agreement to acquire a majority 50.1% interest in Manhattan Harbor Capital (MHC).
The AIM-traded firm had announced the acquisition of Chalice Capital Partners and Chalice Wealth Advisors, as well as the planned increase in its interest in MHC from 7% to 20%, and the plan to contemporaneously fold Chalice into MHC, increasing Kingswood's interest in MHC to above 50%, on 5 May.
On Wednesday it said that, subject to regulatory approval, it would achieve this majority ownership in MHC by acquiring a further 4% of MHC prior to the fold-in of Chalice, taking the pre-combination holding to 24%.
Kingswood has then agreed to contribute its existing Chalice platform, with its businesses now renamed Kingswood Capital Partners and Kingswood Wealth Advisors, into MHC at a valuation of $4m (£3.1m).
That remained subject to FINRA regulatory approval, with a minimum of $1.1m additional capital to be funded into MHC at closing, taking Kingswood's interest to 50.1%.
MHC would be rebranded as Kingswood US, with the board saying it would provide the group with a "strong, robust and well-capitalised" foundation to accelerate its United States growth strategy, including "best in class, full service" operational and technology infrastructure.
The company said it intended to contribute up to $8m of additional growth equity to further build US distribution channels through active adviser recruitment and acquisitions.
If all capital is fully deployed, the Kingswood Group is projected to own about 67% of the integrated Kingswood US financial services platform.
Kingswood US would comprise independent broker dealer (IBD) and registered investment adviser (RIA) businesses across the US, with key hubs in Atlanta, New York and San Diego.
In addition, it would incorporate Kingwood Capital Markets - a national investment banking platform supported by "significant" regulatory capital, to leverage the company's expanding distribution channels and drive growth across equity and debt advisory, capital raising and mergers and acquisitions.
"We are absolutely delighted to increase our investment and finalise agreements to acquire a majority interest in the re-named Kingswood US," said group chief executive officer Gary Wilder.
"We intend to grow this business substantially, leveraging our growing US distribution franchise.
"I have no doubt the capital we deploy will drive exceptional organic growth across the Kingswood US platform."
That, Wilder said, reflected the desire of both parties to develop a "highly accretive global platform", providing clients access to investment products and services in major US and UK markets.
"Kingswood's enhanced investment in Kingswood US will further cement a key, strategic foothold in the largest global wealth and investment management market, differentiate us from our peers and support our aspirations of asset linking and cross-selling services.
"This investment and intention to fund further growth equity is a major statement of intent regarding our US expansion plans and puts us in a strong position to execute our US strategy, supported by the in-place, operating and management platform."