Kibo Energy records wider losses for 2020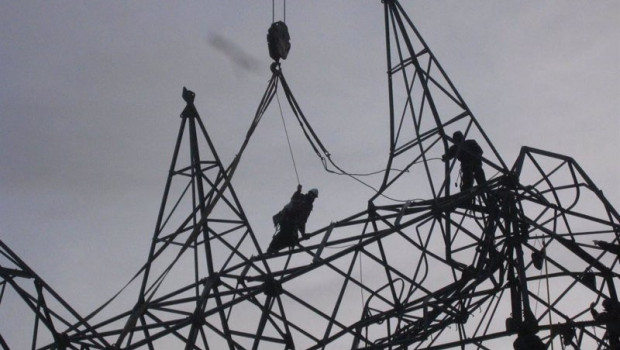 Africa-focussed Kibo Energy reported a loss after tax of £6.42m in its 2020 results on Friday, widening from the £3.9m loss it recorded in the prior year.
The AIM-traded firm said £2.45m of its total loss for the year ended 31 December stemmed from the consolidated results of Katoro Gold, which is separately funded.
Administrative expenditure remained "fairly consistent", the board said, at £3.4m for the year, rising from £2.92m in the prior period.
Listing and capital raising fees increased to £1.03m from £0.73m, due to the listing of the 55%-owned Mast Energy Developments (MED).
Additional exploration expenditure of £1.12m was incurred in 2020 by Kibo's subsidiary, Katoro, on the Blyvoor joint venture project in South Africa.
Cash outflow from consolidated operating activities was "consistent" year-to-year at £2.37m, compared to £2.39m a year earlier, including the consolidated cash outflows of MED and Katoro Gold respectively, both which are separately funded.
Kibo said cash outflow from company operating activities had declined year-on-year to £0.4m, from £0.49m in the prior year.
Total net debt at year end had widened to £2.05m from £1.46m, while basic and diluted losses per share came in at 0.3p, compared to 0.4p in 2019.
"Kibo's strategy remains to develop utility-level and standalone, sustainable, affordable energy solutions through the design, build, construction and operation of clean energy solutions, integrated with renewable and intelligent storage solutions," said chairman Christian Schaffalitzky.
"A cornerstone of this strategy is the integration of suitable, sustainable renewable technologies with proven clean low-cost coal base load technology in all our project development plans, with the assumption that base load energy plays a very important role in addressing the increasing demand for affordable, reliable and sustainable electricity in our geographic focus areas."
Schaffalitzky said the board was "optimistic and positive" about the Kibo group of companies.
"We have used 2020 to consolidate and refine planning and look forward to a year of success in the 2021 financial year."
At 1130 BST, shares in Kibo Energy were down 5.1% at 0.23p.