K3 Business Tech raises £6m, winds up UK dynamics unit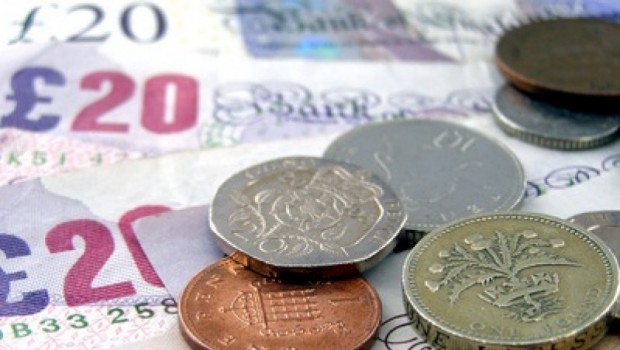 K3 Business Technology Group announced on Wednesday that it has secured additional cash funding of £6m by way of loans from two major shareholders and Barclays Bank.
The AIM-traded firm reiterated that the announcement of its preliminary results for the year ended 30 November had been delayed, pending a further announcement in due course.
It said it had secured £6.0m of loans from Barclays and its two major shareholders, Kestrel Partners and Johan Claesson, who is also a non-executive director.
The cash funding would strengthen its liquidity position during the current period of "unprecedented disruption", caused by the Covid-19 coronavirus pandemic.
Barclays was extending its existing loan facilities to K3 by £3.0m to a maximum of £13.0m in total.
The terms of the loan facilities, including their duration, were similar to existing facilities, which expire on 31 March 2021.
Kestrel, which has appointed Oliver Scott to the board as its non-executive director representative, and Johan Claesson, were providing an unsecured term loan of £3.0m until 30 June 2021.
That shareholder loan was split equally between the two lenders, with Claesson providing his part of the loan via his associated company, CA Fastigheter, while Kestrel's loan is provided via its discretionary clients.
The main terms of the shareholder loan were that it was unsecured and subordinated to all indebtedness with Barclays, carried an 8.0% annual coupon, with interest rolling up on a quarterly basis, and that one warrant was being issued for every £2.50 of the loan.
Warrants were over ordinary shares, would be transferable, had a 10-year duration, and a strike price of 25p.
In addition, K3 said it would pay the underlying clients of Kestrel an arrangement fee of 2.0% of the value of their portion of the shareholder loan, and would pay Kestrel the associated costs incurred by it, up to £30,000.
It said it intended that other major institutional shareholders of K3 would be offered the opportunity to participate in further lending of up to £2.0m on "substantially the same" terms as the shareholder loan, including the issue of further warrants.
The dilutive impact of the warrants issued to the lenders would be to increase K3's issued share capital by 1.2 million new ordinary shares, representing 2.8% of K3's current issued share capital.
That dilution would increase to a maximum of two million new ordinary shares, representing 4.7% of the group's current issued share capital, in the event that the top-up facility was subscribed in full.
The directors said they believed that the potential dilution arising from the issue of the warrants was "significantly lower" than the dilution that would have arisen had K3 attempted to secure this additional financing wholly via an issue of new equity.
Looking at its UK dynamics subsidiary, which is a reseller of Microsoft Dynamics, K3 said it generated an operating loss of more than £3.0m on turnover of £21.0m for the 12 months ended 30 November.
"Given the current uncertainties created by the coronavirus crisis, this UK subsidiary is expected to generate further significant negative EBITDA and cash outflows in the year to 30 November," the board said in its statement.
"As a result, and following independent advice, the Board of the subsidiary has taken the very difficult decision that it will be filing a notice of intention for administration.
"At the same time, it will seek interest in the sale of the business and its assets."
K3 noted that the administration decision had no effect on the group's Microsoft Dynamics practices outside the UK.
As it had previously reported on 24 March, the board would focus on growing the group's core profitable business units and accelerating the transition towards its own intellectual property, in particular its new flagship 'Imagine' product.
"The securing of this additional finance from Barclays and our two major shareholders demonstrates their commitment to K3 and belief in our growth strategy and prospects," said chief executive officer Adalsteinn Valdimarsson.
"The additional liquidity puts us in a much stronger financial position and gives us the headroom to undertake any required restructuring as well as further investment to support our growth strategy."
At 0954 BST, shares in K3 Business Technology Group were down 9.94% at 77p.