Jubilee Metals maintains guidance after solid March quarter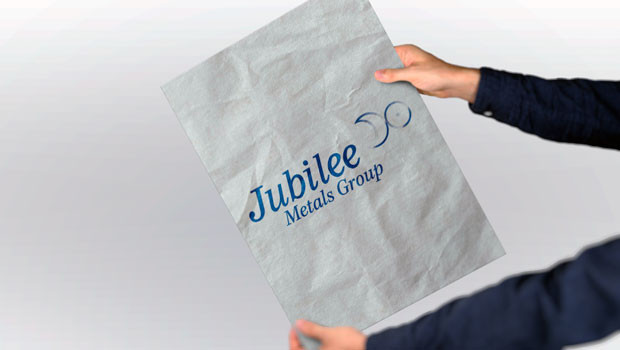 Africa-focussed Jubilee Metals Group said in an update on Monday that it sold 11,437 platinum group metals (PGM) ounces in the March quarter.
The AIM-traded company said it recorded 9,019 PGM ounces from its own operations, and an additional 2,418 PGM ounces through the sale of stock under its joint venture partnership agreement.
Its chrome production for the three months ended 31 March was 310,721 tonnes, as it remained on track to reach its full-year guidance of 1.2 million tonnes.
The board said the contribution from chrome by-product credits to the PGM operations more than doubled, resulting in a cost per PGM ounce after chrome by-product credits dropping to $383.
During the quarter, platinum and palladium prices saw an upward shift, while chrome and copper prices remained stable.
The firm's copper refining project ramp-up resumed at the end of February, with a stable supply of water and power fully restored.
Jubilee sold 494 tonnes of copper, with a further 202 tonnes of equivalent copper held in copper concentrate and metal as stock at the end of the period.
The board noted that the Sable Refinery had the ability to pivot between copper and cobalt production to respond to changing market fundamentals.
Copper production was prioritised in the period, as cobalt prices fell 76% from the year's high.
Jubilee produced 110 tonnes of cobalt hydroxide before pivoting to copper, with a further 70 tonnes of equivalent cobalt units held in stock.
The company said it made good progress with discussions to secure a further PGM processing footprint in the Eastern Limb, targeting an additional 25,000 PGM ounces per annum, expecting to start construction in the fourth quarter.
It said the ramp-up of copper operations at the Roan concentrator in Zambia progressed, with full output now expected in May.
The final design reviews for the Northern Refining Strategy were underway to confirm the implementation schedule and required investment, with further information expected in June.
Jubilee Metals maintained its full-year PGM guidance at 38,000 ounces, with the potential for upward revision depending on South Africa's power supply outlook.
Chrome operations were expected to exceed guidance of 1.2 million tonnes of chrome concentrate, supported by stronger chrome prices during the third quarter.
Copper guidance remained unchanged at 3,000 tonnes.
"Our South African operations continue to deliver a strong performance for the quarter from January to March," said chief executive officer Leon Coetzer.
"The ounces sold under the joint venture agreement stem from excess stock held at Inyoni, with its capacity fully utilised under the current agreements.
"This places our South African operations on track to meet and potentially exceed the full-year guidance of 38,000 platinum group metals ounces."
Coetzer said the company's chrome operations again exceeded their operational targets, and were therefore expected to exceed full-year guidance of 1.2 million tonnes.
"The continued supportive chrome prices over the past quarter translated into a more-than-doubled chrome by-product credit in our platinum group metals business, which calculates to a cost-per-ounce of $383.
"This confirms the strength of the South African operation's integrated chrome and platinum group metals business model.
"The ramp-up of operations at the Roan copper concentrator and integration with the Sable refinery resumed from the end of February."
Coetzer added that the leadership of the firm's Zambian operations team had been strengthened, to ensure it was "better structured to deliver" on the expected performance targets, with results already seen.
"Final design reviews for our Northern Refining Strategy are underway to confirm the implementation schedule and required investment.
"I hope to provide further clarity on this at the completion of the revised capital programme, which is expected by the full year close in June."
At 1100 BST, shares in Jubilee Metals Group were down 4.42% at 9.08p.
Reporting by Josh White for Sharecast.com.