Jubilee Metals enters new partnership over South Africa ops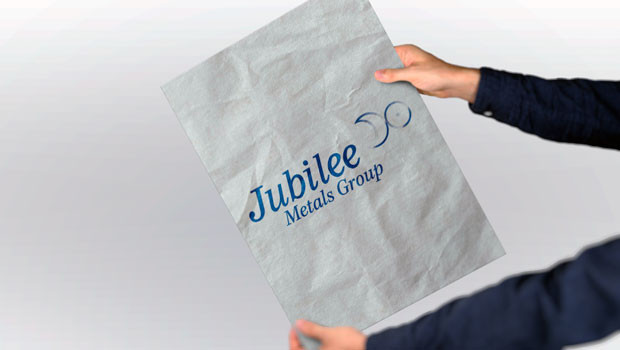 Jubilee Metals announced a new partnership agreement for its platinum group metals (PGM) and chrome operations in South Africa on Tuesday.
The AIM-traded firm said the agreement would significantly expand its operational chrome footprint, and enhance its exposure to potential earnings from chrome production.
It said the partnership would enable Jubilee to increase its processing capacity by an additional 360,000 tonnes per annum, targeting an extra 200,000 tonnes of chrome concentrate and 10,000 ounces of PGM feed to Inyoni.
The agreement would establish a long-term relationship directly with a producing mining operation on the western limb of the Bushveld Complex, leveraging Jubilee's efficiencies, the board added.
As part of the agreement, Jubilee committed to upgrading the existing brownfield processing facility at the mine.
The company said it would retrofit its proven process solution, known as 'the Plant', to achieve an annual processing capacity of 360,000 tonnes of run-of-mine (ROM) by the end of June.
It said the Plant's accelerated upgrade had already begun, making use of the available processing infrastructure at Jubilee's current chrome operations.
Additionally, Jubilee said it had the option to further expand the processing facility to reach 720,000 tonnes per annum, which would produce an expected 390,000 tonnes per annum of chrome concentrate.
The company allocated a capital investment of $8m for completing the Plant, funding it through its own cashflows and balance sheet.
Under the agreement, Jubilee said its potential earnings per tonne of chrome concentrate produced were expected to increase five-fold compared to existing toll treatment terms.
"Jubilee's proven processing excellence continues to attract partnerships with large mining companies seeking best-in-class operational processing groups," said chief executive officer Leon Coetzer.
"This new partnership agreement presents a more integrated long-term relationship with an existing chrome producer that will offer a stronger integration of the processing solution with the source of the material ensuring a long-term stable production profile.
"Under this new template agreement, Jubilee is offered a much greater exposure to the earnings derived from the sale of chrome concentrate."
Coetzer said that at current market prices, the agreement offered the potential for Jubilee to increase its current chrome earnings margins per tonne of chrome concentrate produced by nearly five-fold compared with the existing chrome toll agreements, which achieves only 4% at today's prices.
"We aim to expand our South African operational footprint by 65% over the next 24 months to reach nearly two million tonnes of chrome concentrate annually as we continuously strive to enhance our earnings.
"At our Zambian copper operations, current expansion continues to progress and remains in line with guidance."
At 1256 BST, shares in Jubilee Metals Group were up 3.33% at 7.44p.
Reporting by Josh White for Sharecast.com.