ITM Power snaps up Met Police fuel contract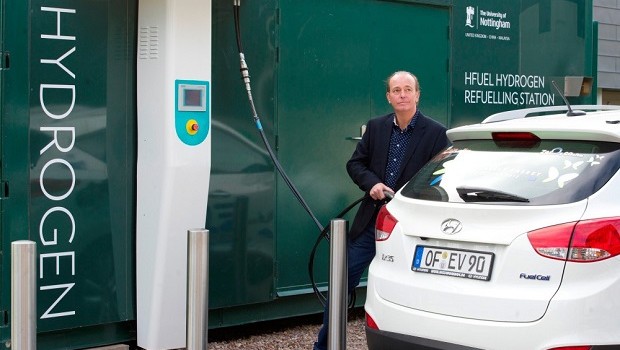 Clean fuel provider ITM Power has won a fuel contract with the Metropolitan Police which will see the company provide hydrogen fuel for a new fleet of fuel cell electric vehicles (FCEV).
The new fleet is part of a project to roll out 200 new FCEV's over the next 12 months as a result of a government boost from the office for low emission vehicles (OLEV) which also awarded £8.8m in funding to a consortium containing ITM Power, Shell, Toyota, Honda and Hyundai.
Jiggs Bharij, head of fleet services for the Metropolitan Police, said: "We are working closely with ITM Power to roll out our new fleet of zero emission vehicles. The quick refuelling time, comparable to that of a traditional internal combustion engine vehicle, and long driving range make Toyota's hydrogen powered fuel cell electric vehicle an ideal zero emission response vehicle."
The Metropolitan Police has set a target of procuring 550 emission free or ultra-low emission vehicles by 2020.
Graham Cooley, chief executive of ITM Power, said: "Establishing the infrastructure necessary to support these types of users is a first step in building out a national network of green hydrogen refuelling stations, which is an essential precursor to the large-scale adoption of FCEVs in the longer term. Working alongside our partners, Shell, Toyota, Honda and Hyundai, we are now in a strong position to lead this large-scale adoption in the UK."
ITM Power has five fully operational hydrogen refueling station assets in its UK portfolio, with a further three due to open at the end of the second quarter and funds in place for four further stations planned for completion in early 2019.
As of 0829 BST, ITM Power's shares were up 2.33% at 31.04p.