ITM Power launches separate, wholly-owned Motive subsidiary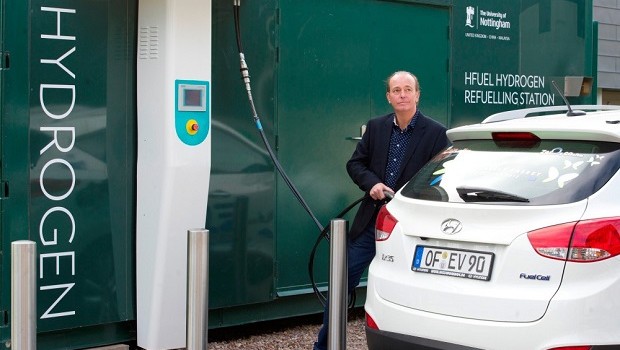 Energy storage and clean fuel company ITM Power announced the establishment of ITM Motive as a separate, wholly-owned subsidiary of ITM Power on Tuesday.
The AIM-traded firm said all England refuelling assets owned by ITM Power Trading had been transferred to ITM Motive, as well as resources and personnel.
"Forming ITM Motive into a separate legal entity gives us the agility to form flexible business plans for our new builds as we look to scale up to cater for fleets of commercial and municipal vehicles," said ITM Motive managing director Duncan Yellen.
"We look forward to creating new partnerships and developing new investment models as we take our portfolio of hydrogen refuelling stations to the next level to meet demand from the exciting range of new hydrogen vehicles that are set to enter the UK market over the next year."
ITM Motive owns and operates a portfolio of 12 hydrogen refuelling station assets, eight of which are currently commissioned, with four in-build or funded, making it the largest operator of hydrogen stations in the UK.
The portfolio had a total hydrogen generation capacity of 3.1 tonnes per day and a dispensing capacity of 7.8 tonnes per day, which at full capacity and current hydrogen fuel prices, would produce annual revenues of £9.27m.
ITM Motive has 13 staff in total, with four new team members joining in the next two months, and is based in Sheffield at Shepcote Enterprise Park.
ITM Trading had entered into a transitional services agreement to provide ITM Motive with corporate support services, as the new company focussed on business development opportunities and partnerships, as well as optimising operations and financial performance and managing after-sales support.
The board said ITM Motive expected to "rapidly grow" its network of refuelling stations in the UK, and was already talking to potential partners which could provide investment, complementary engineering skills and access to markets.
"We are delighted to see ITM Motive leave the nest as a separate limited company," said ITM Power chief executive officer Graham Cooley.
"I am sure that the company with Duncan's leadership team will be able to drive the business forward and that its enhanced visibility will help to win new customers and establish new partnerships."
At 0928 BST, shares in ITM Power were down 6.25% at 487.96p.