IronRidge Resources upbeat on latest lithium drilling intersections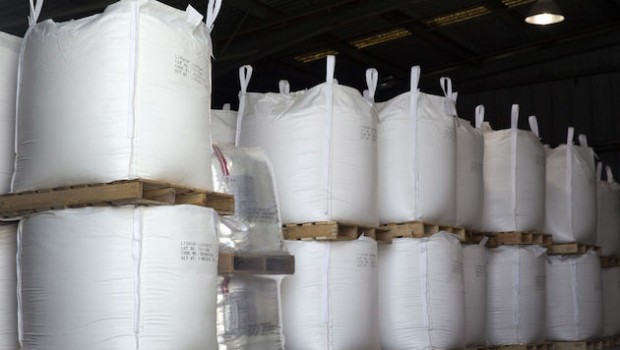 Africa-focussed minerals exploration company IronRidge Resources announced multiple new high-grade lithium pegmatite reverse circulation (RC) drilling intersections at its flagship Ewoyaa project and the new Abonko discovery in Ghana on Tuesday.
The AIM-traded firm said all assay results had been received for the 4,684m second phase 44-hole RC programme completed at Ewoyaa and Abonko, with multiple high-grade lithium pegmatite intersections, and visual spodumene dominant.
It said there was "good continuity" of mineralisation along infill sections at Ewoyaa, with high-grade lithium pegmatite intersections including 80m at 1.52% lithium dioxide from surface, including 22m at 1.76% lithium dioxide from 52m.
The company also noted 68m 1.31% lithium dioxide from 45m, including 10m at 1.8% lithium dioxide from 64m and 6m at 1.81% lithium dioxide from 85m.
It also highlighted 60m at 1.34% lithium dioxide from 14m, including 44m at 1.62% lithium dioxide from 16m.
IronRidge said high-grade lithium pegmatite intersections extended the mineralised strike a further 250 metres at Ewoyaa North, including 32m at 1.04% lithium dioxide from 51m, including 20m at 1.22% lithium dioxide from 61m.
The firm also noted 25m at 1.31% lithium dioxide from 46m, including 5m at 2.44% lithium dioxide from 51m, as well as 28m at 1.12% lithium dioxide from 91m, and 19m at 1.08% lithium dioxide from 125m.
Finally, the firm reported a new lithium pegmatite discovery at Abonko, with spodumene dominant intersections including 25m at 1.15% lithium dioxide from 90m, including 8m at 1.92% lithium dioxide from 98m and 4m at 1.56% lithium dioxide from 110m.
It additionally reported 14m at 1.93% lithium dioxide from 16m, 13m at 2% lithium dioxide from 45m, 6m at 1.86% lithium dioxide from 46m, and 13m at 1.4% lithium dioxide from 37m.
IronRidge said the RC programme was designed to test strike extensions and newly-defined pegmatite zones at Ewoyaa, the adjacent Abonko target, and to complete infill resource drilling along two sections at Ewoyaa.
Metallurgical sampling had been completed, with samples being sent to Nagrom, Perth for preliminary metallurgical test-work.
Regional pitting around the Ewoyaa-Abonko pegmatite clusters were said to be ongoing, with new pegmatites and extensions continuing to be discovered within the licence area.
"Drilling results continue to confirm that Ewoyaa is a significant discovery, which is high-grade and spodumene dominant; the preferred feedstock for end users," said IronRidge Resources chief executive officer and managing director Vincent Mascolo.
"Located within 100km trucking distance of an operating deep-sea port and within 1km of a bitumen highway, Ewoyaa is well positioned to benefit from existing infrastructure.
"In addition, the project is situated in the favourable, pro-mining jurisdiction of Ghana, which is ideal for the future development of the Cape Coast lithium portfolio."
Mascolo said confirmation of grade and continuity of mineralisation between 50m spaced cross-sections within the central zone of the main Ewoyaa deposit was "very positive", adding that it boded well for future resource estimation, as well as simplicity of mine design and process flow-sheet.
"Ongoing mineralisation discovery within the immediate project area, including new pegmatites at Ewoyaa and Abonko and step out drilling extending the known high-grade mineralisation at Ewoyaa an additional 250m of strike is highly encouraging.
"The recently discovered high-grade spodumene dominant pegmatites at Abonko, and around Ewoyaa, is significant as it adds further resource scale potential."
He said field teams had finalised metallurgical sampling, with 427kg of diamond drill core being dispatched to Nagrom laboratory in Perth for preliminary metallurgical test-work with initial results expected in the coming months.
"Concurrently, field teams are continuing regional pitting programmes around the Ewoyaa-Abonko pegmatite cluster which continues to deliver new pegmatite discoveries for future drill testing, as well as successfully completing a ground-penetrating radar (GPR) survey to target pegmatites at depth."