IronRidge reports more high-grade drilling results from Ewoyaa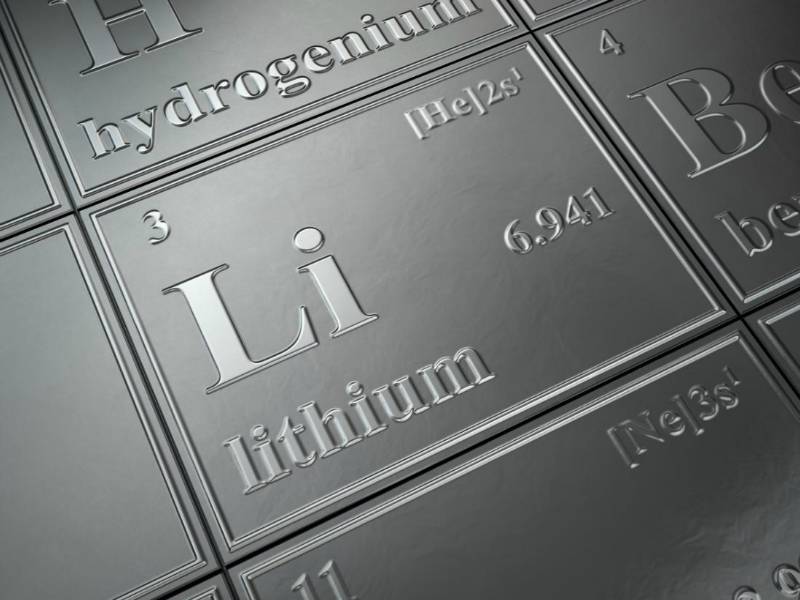 Africa-focussed minerals exploration company IronRidge Resources reported additional broad and high-grade lithium pegmatite drill intersections at new targets adjacent to the Ewoyaa lithium project on Thursday.
The AIM-traded firm had defined a JORC-compliant mineral resource estimate of 14.5 million tonnes at 1.31% lithium oxide in the inferred and indicated category, including 4.5 million tonnes at 1.39% lithium oxide in the indicated category, at the project in Ghana.
It said new high-grade lithium pegmatite intersections reported in initial reverse circulation drilling results at the Grasscutter target adjacent to Ewoyaa included highlights at a 0.4% lithium oxide cut-off and maximum four metres of internal dilution of 49 metres at 1.21% lithium oxide from 122 metres in hole GRC0368, 29 metres at 1.49% lithium oxide from 71 metres in hole GRC0362, 26 metres at 1.57% lithium oxide from 126 metres in hole GRC0364, and 23 metres at 1.55% lithium oxide from 73 metres in hole GRC0365.
The company also highlighted 23 metres at 1.41% lithium oxide from 62 metres in hole GRC0363, 21 metres at 1.36% lithium oxide from 150 metres in hole GRC0366, 18 metres at 1.5% lithium oxide from 53 metres in hole GRC0367, 21 metres at 0.92% lithium oxide from 68 metres in hole GRC0359, and 12 metres at 1.44% lithium oxide from 47 metres in hole GRC0361.
Additional high-grade lithium pegmatite intersections were reported in ongoing reverse circulation (RC) drilling results at the Ewoyaa North and Anokyi Main targets, adjacent to the Ewoyaa lithium project, included highlights at a 0.4% lithium oxide cut-off and maximum four metres of internal dilution of 30 metres at 1.53% lithium oxide from 109 metres in hole GRC0351, 30 metres at 1.3% lithium oxide from 81 metres in hole GRC0348, and 14 metres at 1.1% lithium oxide from 83 metres in hole GRC0356.
Those highlights also included 14 metres at 0.88% lithium oxide from 77 metres in hole GRC0349, seven metres at 1.47% lithium oxide from 72 metres in hole GRC0334, and six metres at 1.63% lithium oxide from 123 metres in hole GRC0350.
RC resource extension drilling was now completed for a total 25,612 metres in 205 holes, with assay results reported for an additional 6,921 metres of the current programme.
Infill resource drilling, metallurgical diamond core drilling and planning for hydro monitoring drilling, mining and engineering studies had now started, with five drill rigs on site.
IronRidge described "ideal" infrastructure support, with the projects located within 110 kilometres of the operating Takoradi deep-sea port, within 100 kilometres of the capital city Accra, and adjacent to the sealed Takoradi-Accra highway and high-power transmission lines.
Ghana's government was also described by the company as "highly supportive" with a long mining history, "strong" diversification drive and pro-renewable and stored energy space initiatives.
Lithium demand was increasing, it added, due to its role in the global transition to stored energy.
"We are highly encouraged by the ongoing results received from new targets adjacent to Ewoyaa, which continue to confirm high grades in new exploration targets tested within the Ewoyaa lithium project area," said chief executive officer Vincent Mascolo.
"We have defined a new mineralised structure at the Grasscutter target, where broad pegmatite intersections, including 49 metres at 1.21% lithium oxide, have been reported within 620 metres of the resource footprint.
"The board is confident the additional exploration targets will increase resource scale and improve project economics, where we have defined Ghana's first lithium resource of 14.5 million tonnes at 1.31% lithium oxide, within 110 kilometres of an operating deep-sea port."
At 1243 BST, shares in IronRidge Resources were up 4% at 23.4p.