IronRidge inks deal to bring Ewoyaa to production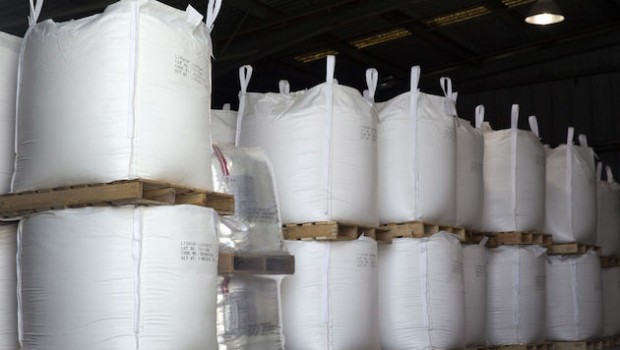 IronRidge Resources has entered into a conditional binding agreement with Piedmont Lithium, a Nasdaq listed lithium exploration and development company, to fully fund and fast track the Ewoyaa Lithium Project in its Ghanaian Cape Coast Lithium Portfolio to production, it announced on Thursday.
The AIM-traded firm described Piedmont as a United States-based integrated supplier of raw materials and minerals supporting the electric vehicles and industrial markets.
It said Piedmont would subscribe for £10.8m ($15m) of IronRidge shares at 20p each, and would fund additional regional exploration, advancing the Ewoyaa Lithium Project to definitive feasibility study for $17m.
Piedmont would fund the Ewoyaa Lithium Project to production, with a full capital expenditure spend of $70m.
IronRidge said the agreement included an offtake agreement for 50% of spodumene concentrate 6% product across the life-of-mine, adding that it would benefit from Piedmont's technical, operational, and corporate experience and expertise, and its accelerated development timelines to production.
It added that Ghana would benefit from becoming the first West Africa lithium-producing country.
The company also increased its net cash position to $30m for future growth initiatives following the agreement.
"With Piedmont's established relationships with US-based automakers, this is an outstanding opportunity for IronRidge to fully fund its industry-leading Ewoyaa Lithium Project through to production," said chief executive officer Vincent Mascolo.
"With the support and investment of Piedmont, along with the African mining expertise of IronRidge's major shareholder Assore, we look forward with great excitement to developing this industry leading asset.
"Piedmont is developing a world-class integrated lithium business in the U.S. and will bring vast experience and expertise to the partnership as we prepare to fast-track Ewoyaa to production."
Mascolo said the pathway-to-production transaction removed funding risks for IronRidge and its shareholders, at a time where surety of supply to the "enormous and rapidly-growing" North American electric vehicle and stored energy industry sectors was paramount.
"This funding agreement is also a testament to the strategic direction that we have taken as a company in recognising Ewoyaa's potential, and the dedication and focus on bringing this asset into the production and commercialisation stages.
"We will continue to update the market on this exciting new phase in due course."
At 1024 BST, shares in IronRidge Resources were up 12.46% at 21.62p.