IQE confident in position after 'challenging' year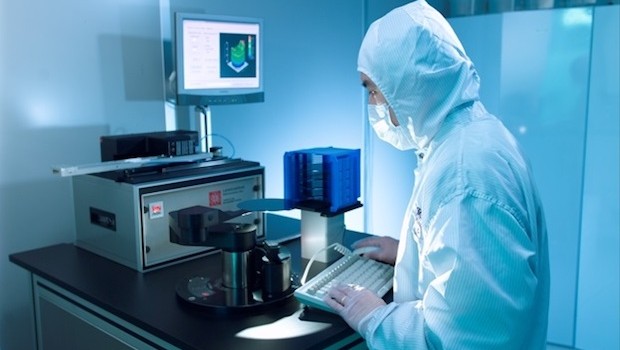 Advanced wafer and semiconductor materials company IQE reported revenue of £140m for 2019 in a trading update on Tuesday, down from £156.3m year-on-year but in line with its November guidance.
The AIM-traded firm said the 10% reduction consisted of 4% growth in its photonics division, while wireless decreased 23%.
It said the year-on-year reduction in revenue was primarily due to two customers, one being in wireless and one in photonics.
IQE said it made an adjusted operating loss of £4.7m, swinging from a profit of £16m in 2018 but again in line with its November guidance, reflecting a negative operating leverage and an increase in depreciation and amortisation from targeted investments.
Capital expenditure totalled £31.9m for the year, up from £30.4m, as the group completed the infrastructure phase of its capacity expansions at its Newport, Taiwan and Massachusetts sites.
Adjusted operating cash flow was £16.5m, down from £17m, representing a 100% adjusted EBITDA-to-adjusted operating cash conversion.
Net Debt excluding lease liabilities was £16m as at 31 December, which was near the lower end of the £15m to £20m range highlighted in the November guidance, reflecting what the board described as "strong" working capital management.
On the operational front, IQE said the infrastructure phase of its capacity expansion programme was completed during the year, as the 'Mega Foundry' in Newport entered production for 3D sensing products in May following "full and comprehensive" end-to-end supply chain qualification with the firm's lead VCSEL customer.
Capacity in Taiwan had been increased by 40%, enabling growth in revenues within expanding Asian markets.
Five tools were now qualified for wireless products for a "major" Taiwanese foundry, with four currently in production.
The consolidation and investment in GaN capacity in Massachusetts was also completed, to capitalise on forthcoming 5G infrastructure deployments.
IQE also noted that it had increased its credit facilities to support the current "challenging" market conditions, with a £30m asset financing facility put in place, increasing the total available facilities to around £57m, of which £25m was drawn down as at 31 December.
"In 2019 IQE faced extremely challenging market conditions and our financial performance reflects the considerable disruption in global semiconductor markets and supply chains, caused by the geo-political environment," said chief executive officer Dr Drew Nelson.
"We remain confident in IQE's ability to adapt to changes in global technology markets as a result of our geographic and product diversity.
"We have also made significant strategic and operational progress in 2019, including the completion of the infrastructure phase of our global expansion projects."
Dr Nelson said the Covid-19 coronavirus pandemic had introduced "significant" near-term uncertainty into global economies and markets.
"However, to date we have not experienced any significant disruption to our current production or order intake relating to coronavirus, but we have implemented appropriate business continuity measures and we are well placed to withstand the near-term market uncertainty. We continue to monitor this fast-moving situation very closely."
At 1330 GMT, shares in IQE were up 39% at 27.8p.