IOG shares jump on recent strong progress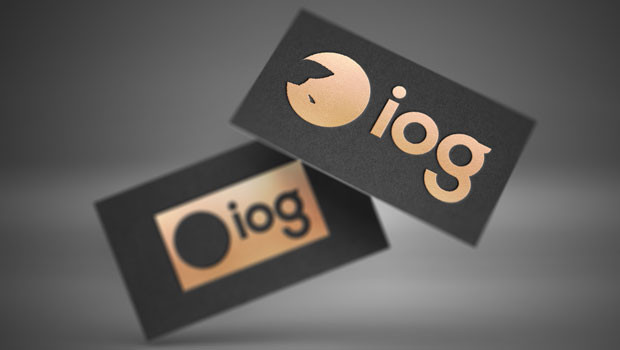 UK-focussed gas and infrastructure company IOG updated the market on its first phase operations on Friday, reporting that a well stimulation vessel was due to start moving to the Southwark A2 well.
The AIM-traded firm said hydraulic stimulation operations were expected to start on the well by early next week, with first gas expected around the end of the year, subject to stimulation progress and operational risks to final hook-up and commissioning.
At the Southwark A1 well, the company said a resumption plan had been agreed, risk-assessed and associated procurement actioned for direct continuation after A2, with first gas there expected by early in the second quarter of 2023.
At Saturn Banks, the board said the pipeline system had been depressurised as planned to enable the safe installation of a final subsea spool connecting to Southwark over the coming days.
October gross average production was 15.8 million standard cubic feet per day, at a volume-weighted average price of 164p per therm, with 59% uptime driven partly by the depressurisation.
Production was expected to restart in late November, subject to operational risks and Perenco Bacton terminal maintenance, which started overnight on 4 November.
Dewatering and back-gassing of the Saturn Banks pipeline system outer section to Southwark were planned to be completed during the shutdown.
On the financial front, IOG said the October gas price fix of 30,000 therms per day at 263p each was closed out early given the shut-in, resulting in £0.47m of income to the company over the late October shut-in period.
It said its 2022 net IOG capital expenditure, including IFRS 16 leases, was expected to outturn at the "low end" of its £70m to £85m guidance range.
Aqueous liquids handling onshore was putting upward pressure on operating costs, with the board saying it was evaluating a range of potential solutions.
Following its sale to Shelf Drilling Holdings, the directors said the Noble Hans Deul jack-up drilling rig was being renamed the Shelf Perseverance, with no operational impact.
IOG's rig contract, which includes one further unexercised extension option at an "attractive" dayrate, had been novated to Shelf.
"The IOG team is addressing recent operational challenges in order to restore forward momentum across the business," said chief executive officer Rupert Newall.
"Our new chief operating officer Dougie Scott and I have set clear short, medium and longer-term objectives that can unlock shareholder value from our diverse portfolio of gas and infrastructure assets.
"I am much encouraged by the renewed focus and commitment of everyone at IOG to mitigate risks and deliver these objectives."
For the rest of 2022, Newall said the company's top priorities were the "safe and timely resumption" of Saturn Banks production after the Bacton shutdown, and successful stimulation to deliver first gas at the Southwark A2 well.
"The pipeline depressurisation and stimulation vessel mobilisation announced today are two steps towards these goals.
"Additionally, having assessed several A1 drilling options in light of well conditions to date, we have decided on an optimal plan to complete and bring it onstream after A2."
Rupert Newall said the increase in cash generation from both of the Southwark wells could underpin the "multiple further value-adding activities" it was planning over the coming months, including Blythe production optimisation, progressing Nailsworth as part of a wider Central Hub development with Elland and Panther, the appraisal campaign at Goddard and Kelham, evaluating the commercial potential of the Grafton area via seismic reinterpretation, and submitting bids for a range of complementary assets when the 33rd Round closes in January.
"I look forward to keeping investors regularly updated as we progress through this important phase for the business."
At 1241 GMT, shares in IOG were up 10.98% at 12.98p.
Reporting by Josh White for Sharecast.com.