Investment in pubs and pent-up demand propels Young's through first half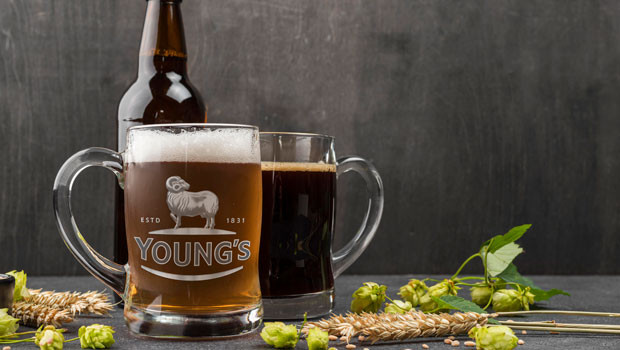 Pub operator Young's reported strong trading in its interim results on Thursday, as it benefitted from its capital expenditure programme last year, as well as pent-up demand following the reopening of hospitality venues after lengthy Covid-19 lockdowns.
The AIM-traded firm said total revenue for the 26 weeks ended 27 September from continuing operations came in at £149.6m, up from £52.7m year-on-year, with adjusted EBITDA rising to £42.7m from £1.5m.
Managed house EBITDA for the period was £52.2m, Young's said.
For the same 24-week period since reopening on 12 April, total managed revenue was "encouragingly" just 1% lower than 2019, despite operating under "significant" Covid-19-related restrictions until 19 July.
The company's adjusted operating profit from continuing operations was £27.1m, and adjusted profit before tax came in at £21.8m.
Throughout its reopening, Young's said it benefitted from the major capital expenditure programme in its pubs, hotels and outdoor areas that was largely undertaken in the last financial year.
It had invested £13.1m during the period, with the board noting that its planned capital expenditure programme did not kick into full force until the second half.
The company completed the sale of 56 tenanted businesses to Punch Pubs for total cash of £53m during the half-year, with the firm's strategy now entirely focussed on the development of "well-invested, premium" managed pubs and hotels in the south of England.
Net debt narrowed by £108.4m to £140.3m since the year-end, with headroom versus total committed bank facilities standing at £188.2m.
Following the reopening of its pubs, and positive cash generation in the period, the board said it decided it appropriate to resume dividends, with payment of an interim dividend of 8.55p per share.
Since the period ended, managed house revenue for the last thirteen weeks was ahead of 2019 by 7.9%, and up 2.7% on a like-for-like basis.
"Trading has been strong since the reopening of our pubs, benefitting from our capex programme undertaken in the last financial year and the underlying pent-up demand," said chief executive officer Patrick Dardis.
"I am particularly pleased with the performance given restrictions were in place for a significant part of the period.
"This has helped us celebrate 190 years as a business in a position of strength."
Starting the period in lockdown, Dardis said Young's focus was on how it could safely welcome back as many customers as possible as restrictions eased.
"Getting back to the pub has been a feel-good factor for both our customers and employees, and we were pleased to see all our pubs and beer gardens full again from mid-July.
"We have shown that our pubs are safe and attractive places, that we are ready to operate - and operate successfully - in both the challenging times, and in what we believe will be some very good times ahead.
"Above all, we continue to work hard to look after our customers, their loyalty has never wavered - we are well-positioned for future growth."
The proceeds from the sale of the tenanted pubs further strengthened the company's balance sheet, Patrick Dardis said, ensuring it had sufficient funds to invest further in its current estate and capitalise on any attractive acquisition opportunities that presented themselves.
"Following the disposal, we are now a focussed operator of well-invested, premium managed pubs and hotels.
"We expect to benefit further in future years from the planned capex programme due to kick start in the second half and are well-positioned to deliver long-term sustainable growth."
At 0947 GMT, shares in Young & Co.'s Brewery were up 2.22% at 1,472p.