Integumen secures £3m loan to fund Covid-19 AI goals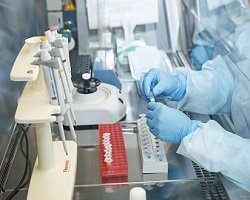 Integumen announced on Wednesday that it has secured a £3m, three-year loan facility with Riverfort Global Opportunities and YA II PN.
The AIM-traded firm said the loan required no repayments until the 2021 calendar year.
It said the initial drawdown of £1.5m would provide it with working capital to allow it to achieve its 2020-2021 objectives relating to Covid-19 artificial intelligence (AI) product development, and the expansion of Labskin support services into the United States and Asia.
"Integumen has built multiple revenue streams, guided £4m in revenue for 2020 and continues to expand product and service development programmes.," said chief executive officer Gerard Brandon.
"This comprehensive loan facility has been designed to align with the Company's guided revenue projection and provide sufficient working capital to maintain and build on that growth well into 2021.
"Our objectives for the next year see further opportunities to support the fight against Covid-19 and expansion of our Labskin services business into new regions and these funds will support that progress."
At 1326 BST, shares in Integumen were down 2.48% at 1.93p.